We Think of Everything: Our Top 5 Accessories
They say happiness hides in life's smallest details. The chirp of a robin on a Summer morning. The glint in an eye on a first date. The surprise of an ironing board folding down out of a closet. Details.
At Stor-X, we love details and the people they matter to. For starters, we're a Canadian company. Everything we make is custom built at our factory in Richmond, BC, to fit your space perfectly. No gaps, filler pieces or extra holes. Details.
Beyond that, we offer a full menu of 'functional' details. We call these Accessories.
Here's our top 5.
Holly Forsberg's Fold Out Ironing Board
Covid had us all working from home in yoga pants with one nice Zoom shirt hanging in our closet. But as life gets back to normal, things are crisping up, and our ironing board is back in action. All ten square feet of it.
If a clumsy metal frame in the middle of your laundry room is cramping your style, Holly's built-in ironing board is the fix. No more battling the beast out of the closet, or fighting with it folding up in the middle of your perfect pant crease.
When you're done, it slides away behind beautiful closed doors. It's the perfect home storage organizer for your laundry room, and it's magic in a closet.
---
Jillian Harris's Stor-Trax Wall
When you've got big garage storage ideas, but you don't want to commit to what you're storing, a Stor-Trax wall like Jillian's is the answer. Change it up each season to hold sporting gear, gardening stuff, coats, boots, bags, whatever. We've got a long list of accessories that make your system work however you need it to.
Get everything up on the wall and off the floor, and breathe easy. Stor-Trax is a huge modular pegboard that really understands you.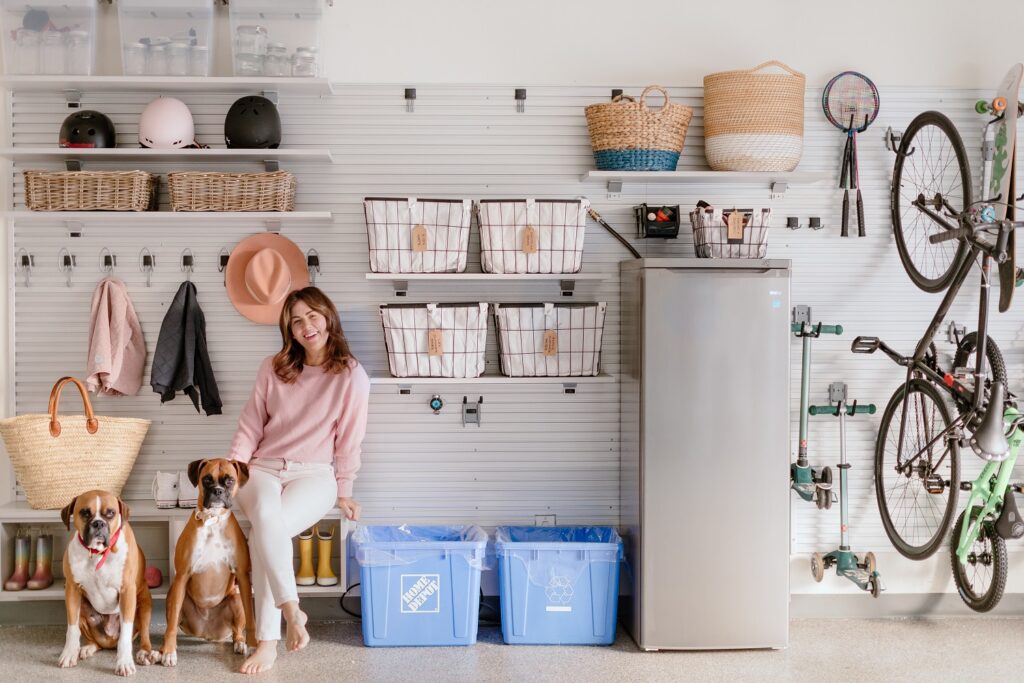 ---
Justin Pasutto's Garage Workbench Lighting
Are lights really an accessory? Without a doubt.
Add custom lighting anywhere from your garage to your walk-in closet to your home office to your pantry—you'll change everything. Your space will warm right up. Your attention will go where it should.
In Justin's garage, he asked us to design his work bench with custom strip lighting. We routed channels and inset LED strips to brighten up his coves and workspaces, and we can do it for you too.
Ask us to customize a lighting plan for any Stor-X storage space. We'll glow with possibilities.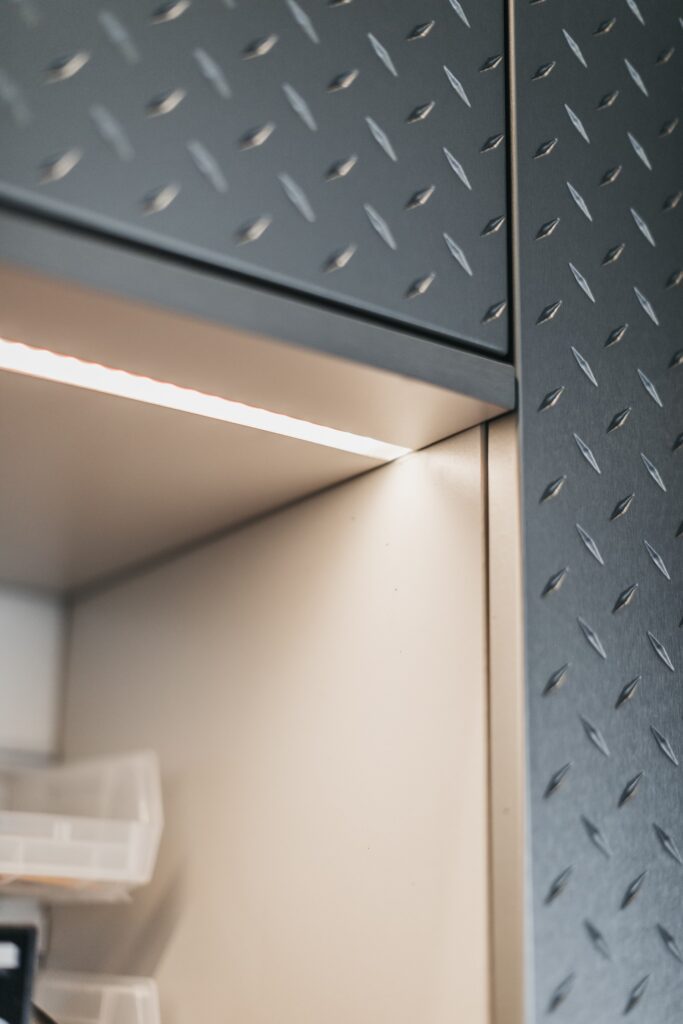 ---
Kelsi Kendall's Roll-Out Shelves
You know that spot in your kitchen where you hide your rarely used appliances? (Think waffle maker.) Give it a roll-out shelf, and turn a dark hole into a useful and easy-to-access storage space.
Roll-out shelves are the workhorse of our accessories line. They can be used anywhere in your home with impressive results. Plan them into a fresh new design, or install them into your existing cabinetry.
Here, Kelsi Kendall asked us to tackle the clutter in her daughter's room. There are 14 pairs of kids' shoes in there, and she can find any of them in a flash.
---
Jewelry accessory organizers immediately make your closet feel fancy. And who doesn't need that?
You select the velvet finish, choose a white or birch drawer, and we'll build the perfect spot for your most precious items. Custom made to your exact specifications, as usual.
Change the configuration based on whatever you're storing. We even have a drawer just for belts.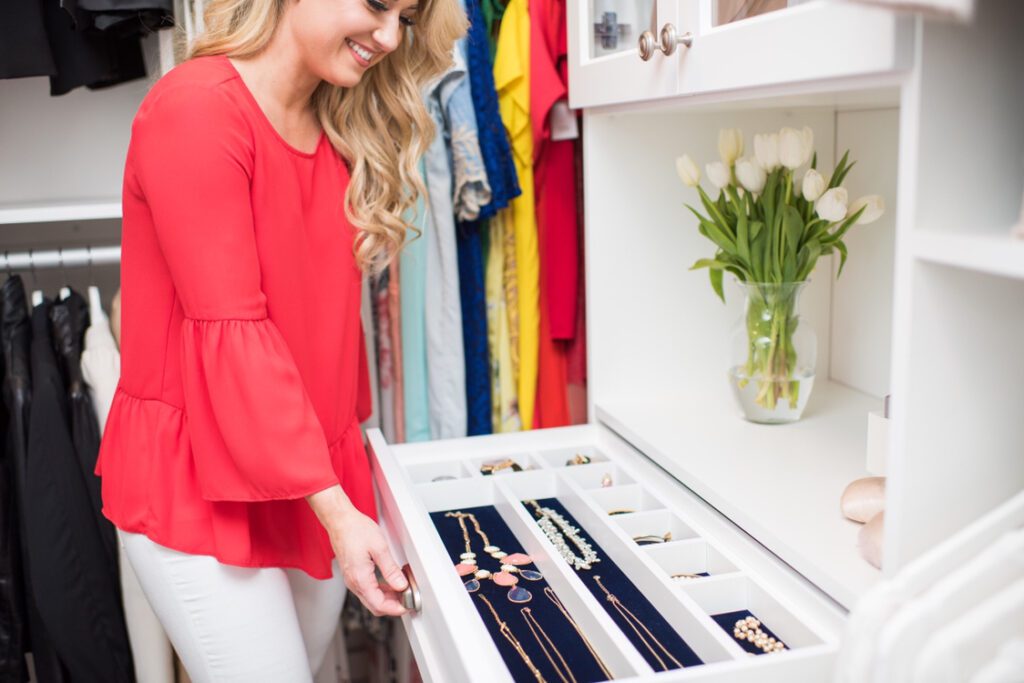 ---
Accessories can make a new system feel like yours.
They're not the hero of a design; they're the supportive sidekick, bringing surprise and delight to every space we create. Book your complimentary consultation today, and we'll bring a little delight into your life. You're going to love it.