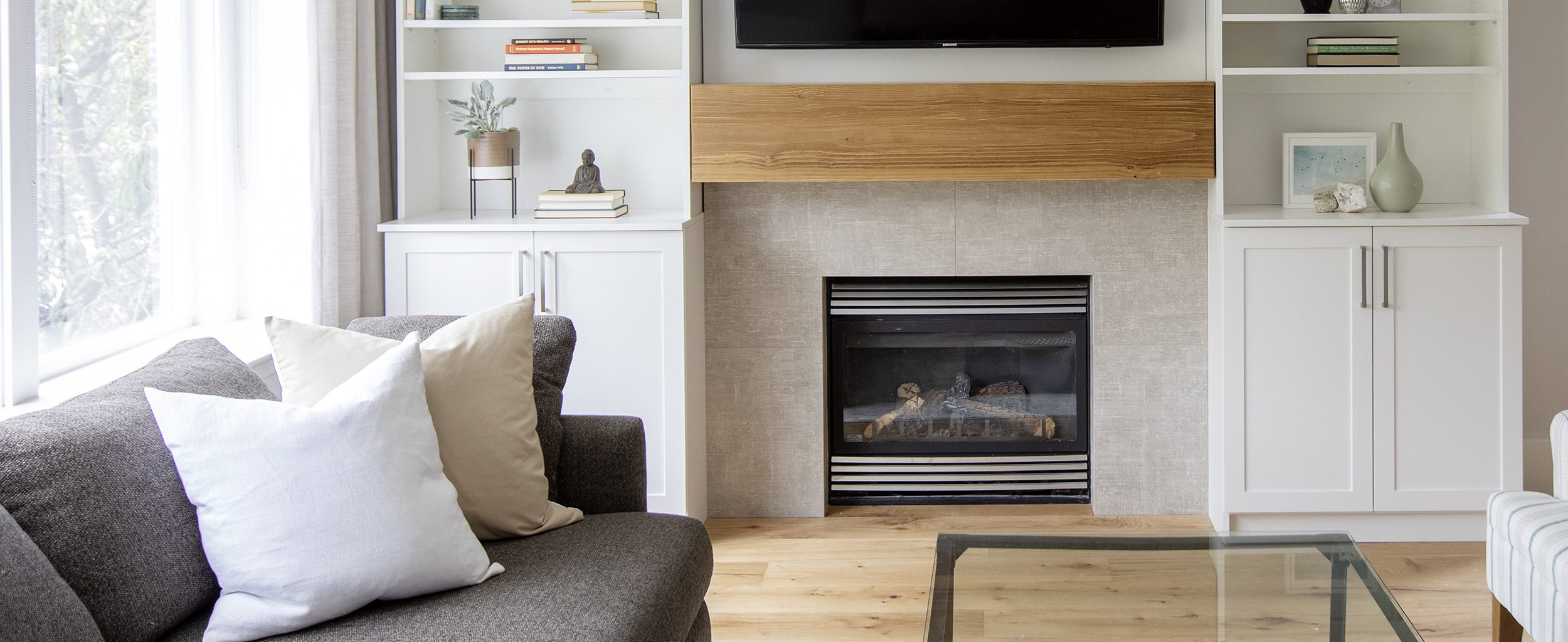 Nice to neat you
STOR-X® is a Canadian-made, owned, and operated home organizing solutions business. Over 30 years, and counting, we've helped thousands of Canadian and US customers go from chaos to calm. We believe that organization simply feels great. Less clutter. Less stress. More time to focus on what really matters.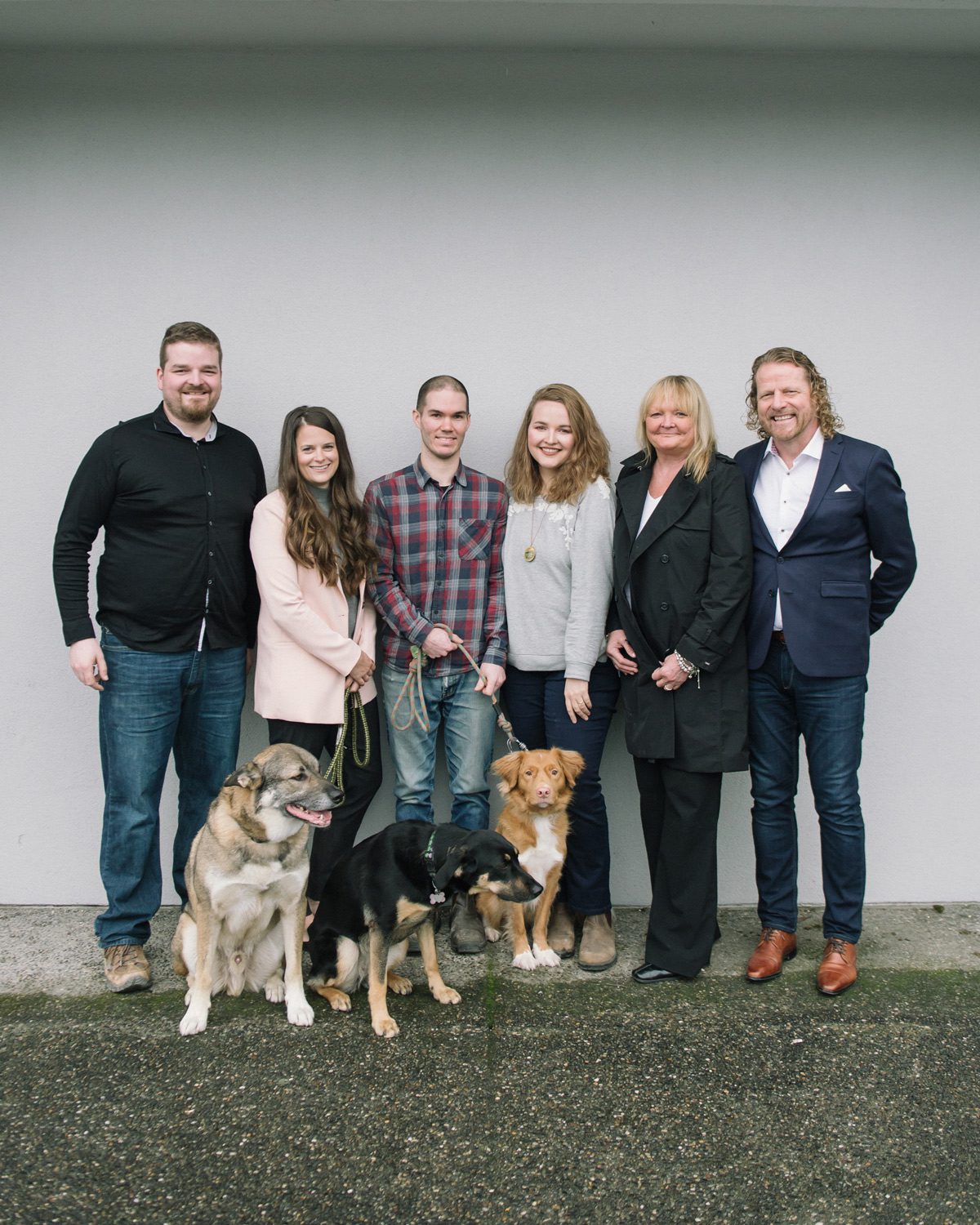 How did we get here?
Before founding STOR-X® in 2010, BC entrepreneur Wolf Nickel already had over 20 years of experience creating custom-fit organizing systems for residential customers and builders. His company's products sold in more than 40 cities across North America. As the home renovation industry skyrocketed, Wolf created STOR-X® as a franchise business model. Wolf's vision was for franchisees to live and work in the areas they serve, enabling them to provide superior, personalized design services. That's still our mission today.
All the declutter, none of the cookie-cutter
Our organizing and storage systems are custom-built, modular, and wood-laminate products. European cabinet technology allows for a highly flexible design in virtually any application. From consultation to design and manufacturing to installation, we do it all. (And clean up after ourselves when everything is in its place.)
Why STOR-X®?
If you've had enough of organizing and storage options that are either imported, expensive, and knock-down items or pre-cut, flat-pack panels drilled with holes that limit the shape and size, we'll definitely be friends. STOR-X® products are not pre-fabricated or shipped from a "big box" store. They're made specific to order (your order) so you get a clean, finished, totally custom, premium look—and a perfect fit for all your storage needs.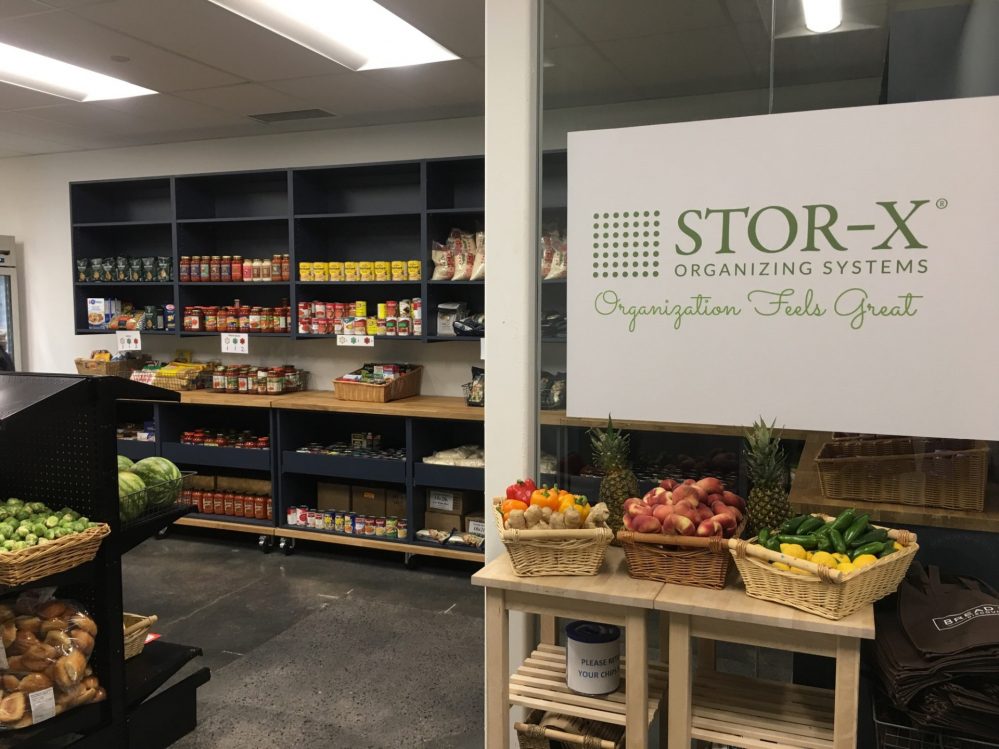 Giving back in our communities
Our "Giving Feels Great" campaign partners with food banks in our locations. We try to make a difference in our communities by doing everything from helping to pick up or deliver food, to assisting with rebuilding critical parts of the food bank facilities. Our 10-year mission began in Vancouver by rebuilding a section of a new food bank new location, including movable islands that can be used for Saturday "farmers markets"—where those in need can shop with dignity.
Caring for our planet
Whether by pioneering innovative design or developing lean and green manufacturing processes in home storage, the environment is important to us. And because we custom-cut to order, we can optimize our material usage to minimize off-cuts. Anything else is reused or recycled.

6 things our customers love about us
Service
When a local STOR-X® consultant arrives at your home, project or development, you can rest easy that you'll receive the best possible solutions—custom-designed to address your space's unique organizing challenges.
Design
We use our own exclusive custom 3-D design software so you can preview everything in proportion to your space—from all angles—before saying "yes" to anything. We can make it work whatever the room or floor plan.
Value
By custom-cutting each job, there's no need to stock vast quantities of premade goods. Smaller inventories and lean manufacturing principles mean lower costs. Plus, we provide "exact fit" special solutions that premade or pre-fab just can't offer. We're also proud to use to supply BC-sourced and made products.
Made in Canada
Once you've approved a quote, the measurements and 3-D designs are given to our craftsmen. Every piece is then custom-cut in our Richmond, BC plant to exacting specifications, before being wrapped in fully recyclable protective packaging for installation by one of our professional installers.
Installation
Your local STOR-X® consultant and our team of installers won't leave until everything that was custom-created for your new space is a perfect fit. Luckily this takes half a day to a day at most. They'll then clean up, removing all packaging for recycling after installation is completed. So, you don't need to spend hours cutting up huge boxes for recycling.
Community
STOR-X® is committed to making a difference in as many communities as we can. Our "Giving Feels Great" campaign is just one example of how we try to give back where we work and live.