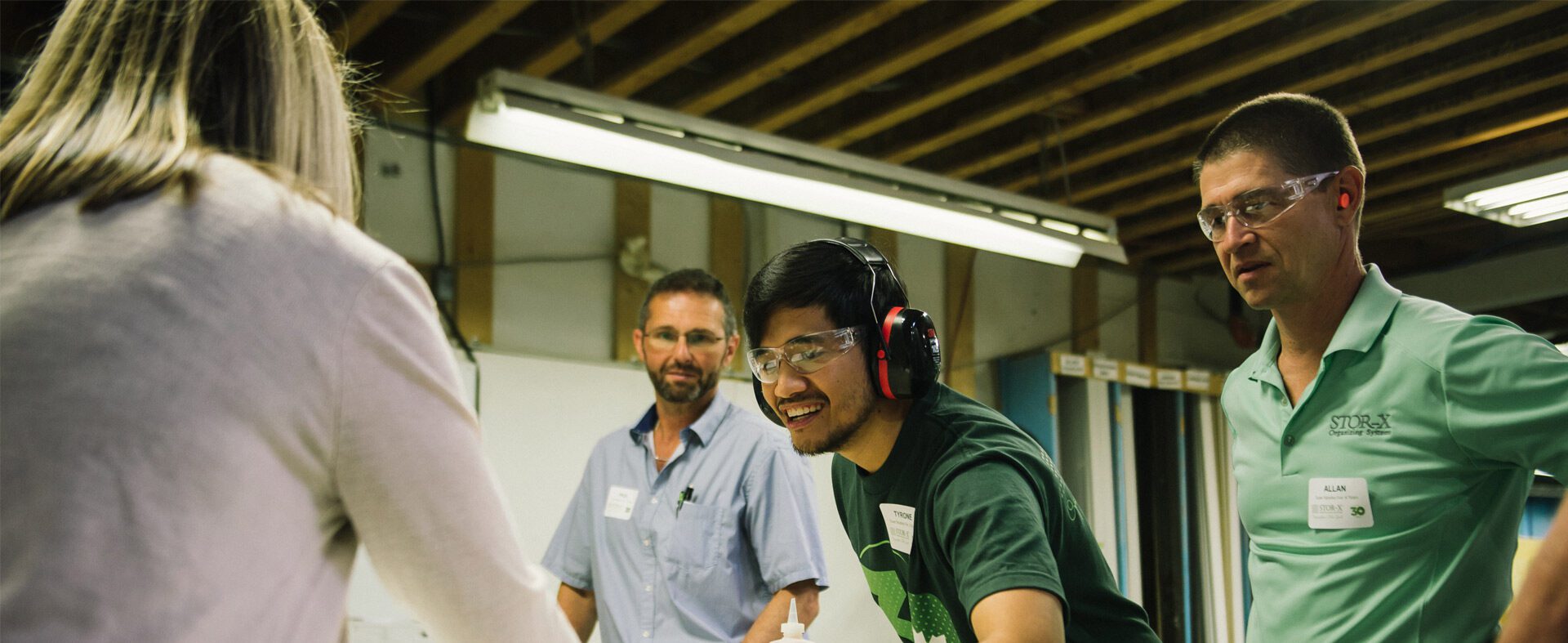 Join team STOR-X®
Interested in becoming a STOR-X® franchise owner in your region? Here's everything you need to know.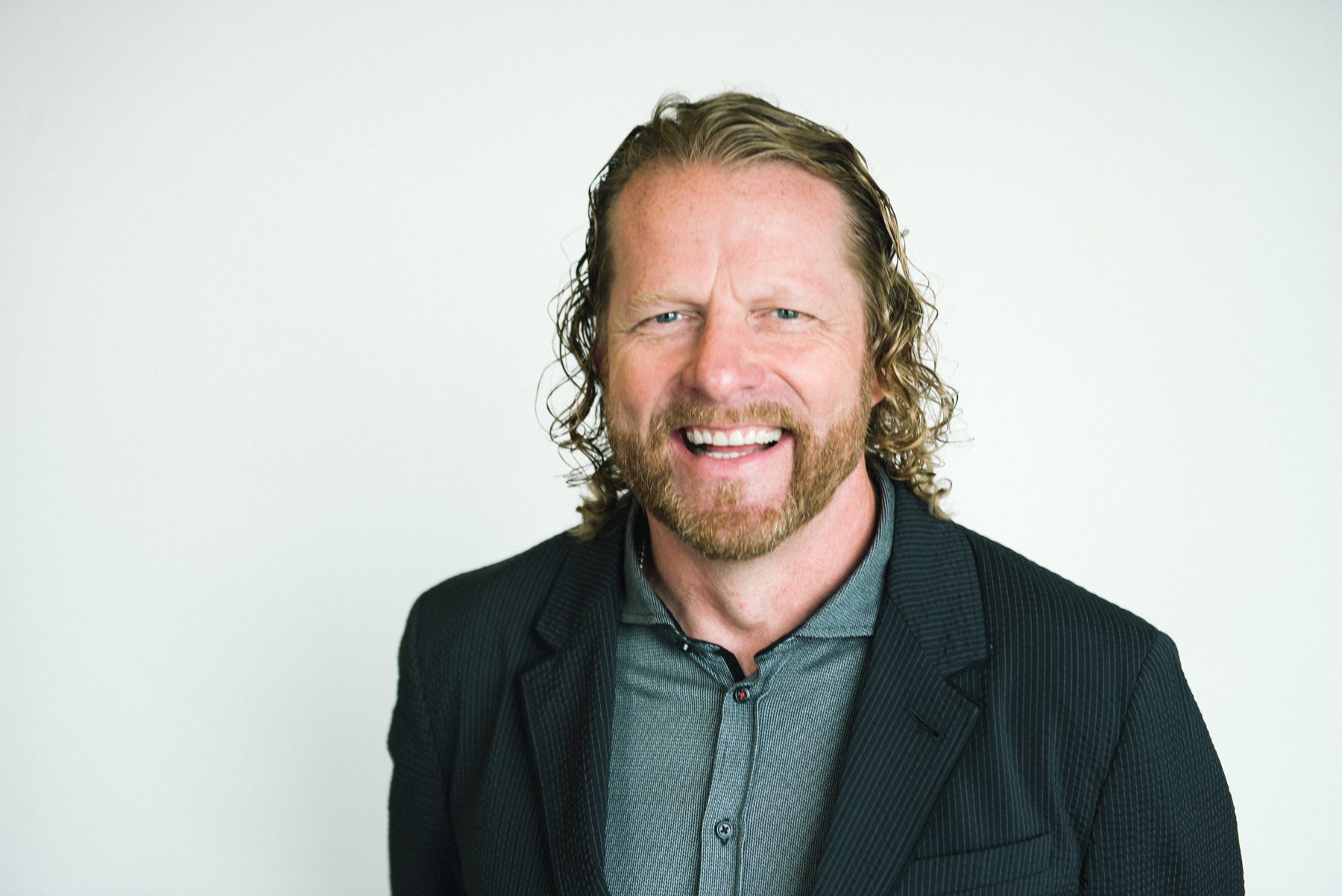 A man. A van. A plan.
Thirty years ago, when managing Pacific Closet Works Ltd in BC's Lower Mainland, STOR-X® Organizing Systems owner Wolf Nickel knew there was a better way to deliver custom, craftsman results without spending days in a customer's home.
First he pioneered the STOR-X® Lean Manufacturing System. Then he revolutionized it. Wolf recognized early on that in order to be a responsive, quality-driven, service-oriented company, he'd need to provide strong business and operational support for a dealer network—a group that would benefit from shared advertising and marketing initiatives.
Today there are more than 17 franchisees in Western Canada, supported by a dynamic, progressive franchisee program and over 100 U.S. dealers.
The STOR-X Story
STOR-X Organizing Systems has been around since 1989, when owner Wolf Nickel started out with Pacific Closet Works Ltd.
Tapping into a growing industry need, Wolf's goal was to create versatile, economic, custom-fit organizing systems for the home building market. His relationship with the building industry provided a strong foundation and the company grew rapidly.
Thirty years later, STOR-X Organizing Systems remains as firmly committed to quality, craftsmanship and service as when it first began. We're still family-owned and operated and, thanks to our team's leadership and innovative thinking, we're proud of the company's success.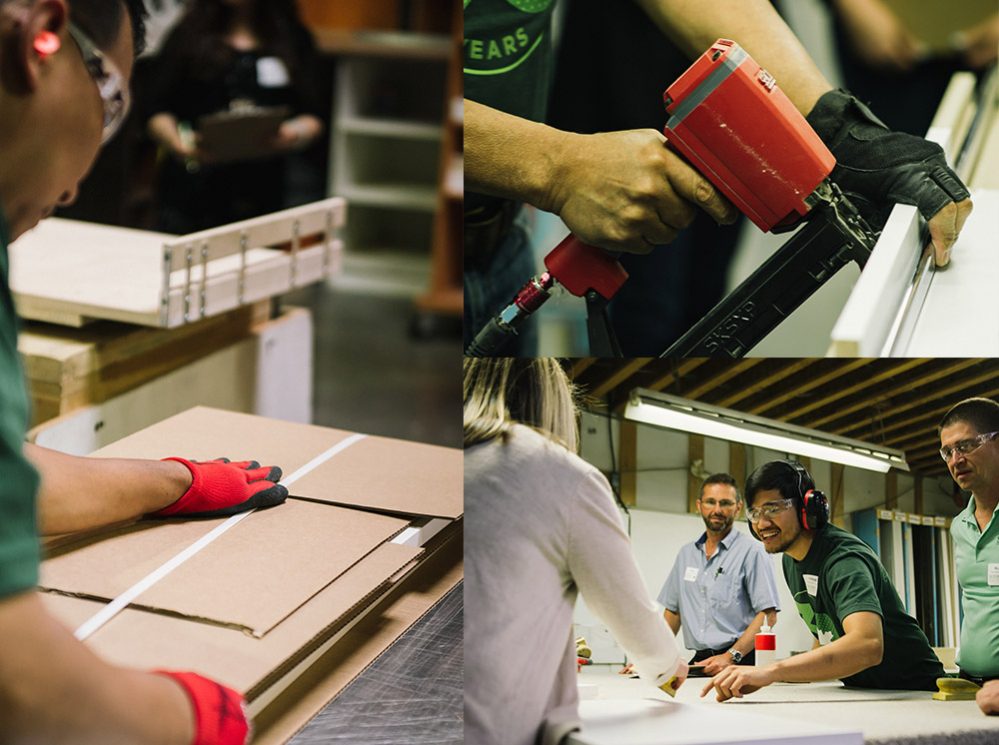 That success has depended on the solid commitment of our people performing the highest quality work and providing exceptional customer care. These qualities are nurtured by STOR-X leaders throughout every area of our company. Ongoing professional development is offered via continuing leadership education, which is made available through the STOR-X U Continuous Learning Program.
STOR-X is dedicated to protecting and preserving our environment and resources. We're an industry leader through our development of LEAN and GREEN manufacturing processes in home storage and organization.
Today's home owners don't just dream about being organized. They're demanding it. Because they know that organization feels great. It means having less clutter and less stress. It's about having more time to focus on what really matters. It's being welcomed home to a clean and organized space. From kitchens to laundry rooms, closets to garages, STOR-X Organizing Systems has a custom-fit organizing system for every room.
Networking and sales abilities are huge assets for an ideal franchisee. They don't really need technical skills, however, because they can easily be taught how to install the product. Franchisees have come with backgrounds in everything from IT sales to naturopathy.
– Wolf
The STOR-X Process
STOR-X® custom storage solutions are for people who want to get serious about decluttering and creating more livable, organized spaces. Cookie cutter, flat-pack storage solutions from big box stores can create more problems than they solve if they aren't designed for your specific space and needs. And who has a day to put it all together?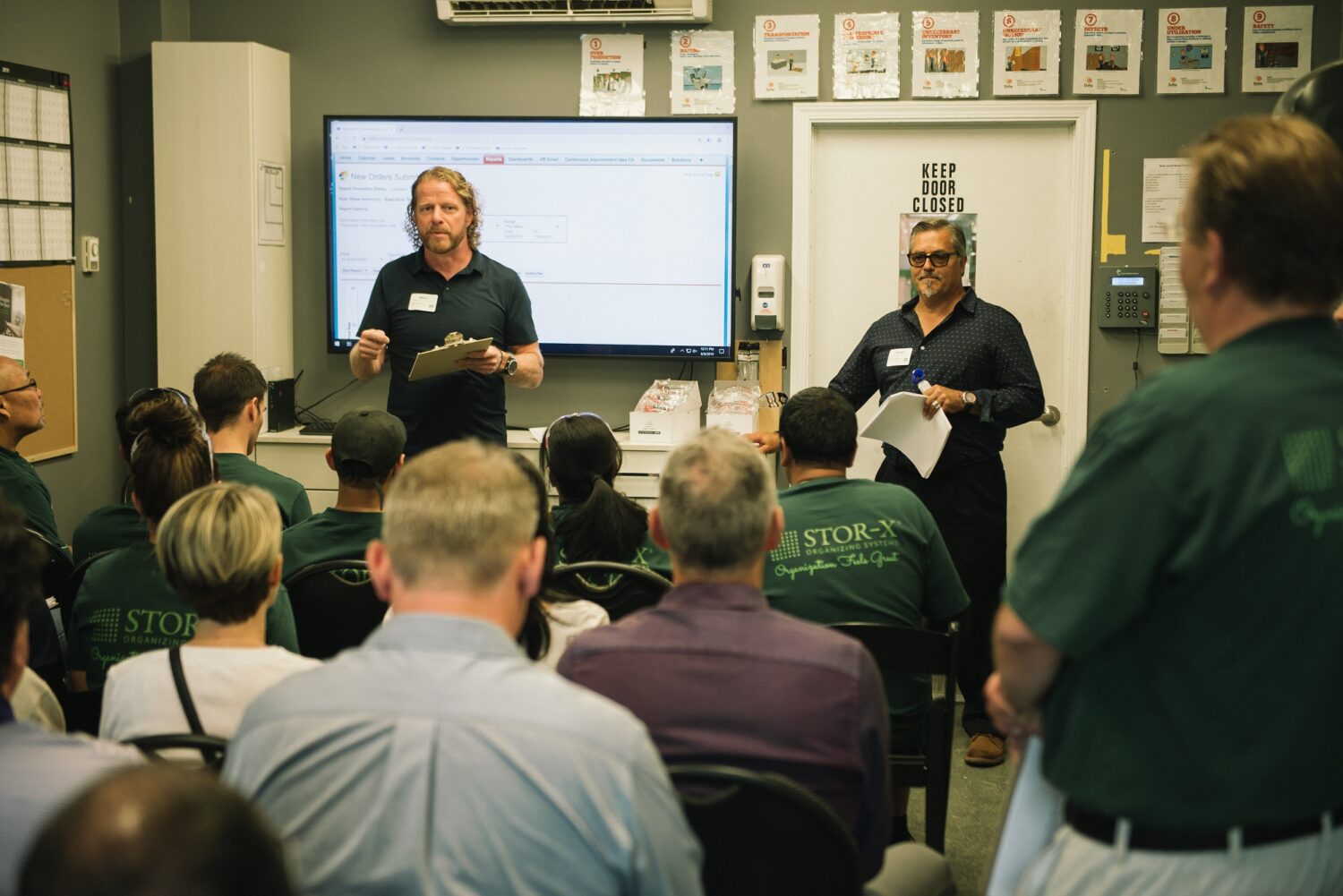 Franchisee Program
Wolf recognized early on that in order to be a responsive, quality-driven, service-oriented company, he'd need to provide strong business and operational support for a dealer network – a group that would benefit from shared advertising and marketing initiatives.
The STOR-X franchisee model was born. It provides the programs, systems and tools that let franchisees enter the market with confidence and expertise.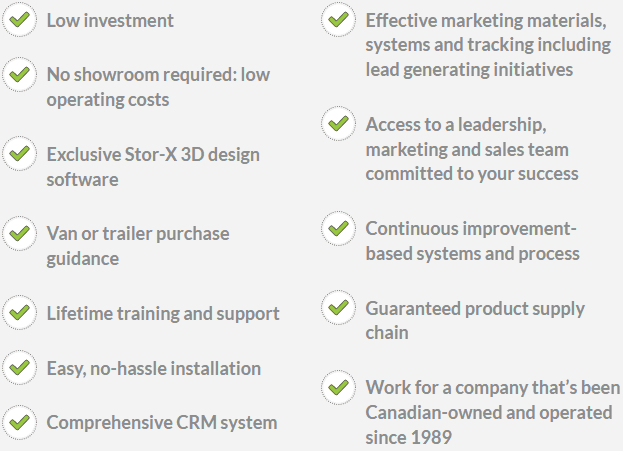 Franchisee Spotlight – Diana Greyling
"From that first in-home consultation through to the design and installation, I love making sure that we get everything right for our customers." "The key is communication. I'm here to support clients every step of the way. Whether it's listening to their challenges or educating them on our products and processes, I work closely with them throughout the entire process."

That level of one-to-one support echoes the relationship Diana enjoys with STOR-X Head Office, who she says are available day and night to help.

"Everyone at Head Office is so knowledgeable – they understand their products inside and out and are more than happy to pass that information on to their franchisees. Whether I have a question about marketing, business development or I just have a new idea that I want to run past someone, it's great to know there's always someone on the other end of the phone."

"It was just so easy to talk to them. They sounded like these amazing people, which they are. They and I decided pretty quickly that STOR-X was the way to go"

– Diana Greyling, STOR-X Franchise Owner, Regina & Southern Saskatchewan
Top 5 Reasons Why Diana Loves Our Franchisee Program
Affordable franchisee program
Aligns with personal & professional goals
Ongoing training & development
Access to resources & team support
You never feel like you're on your own!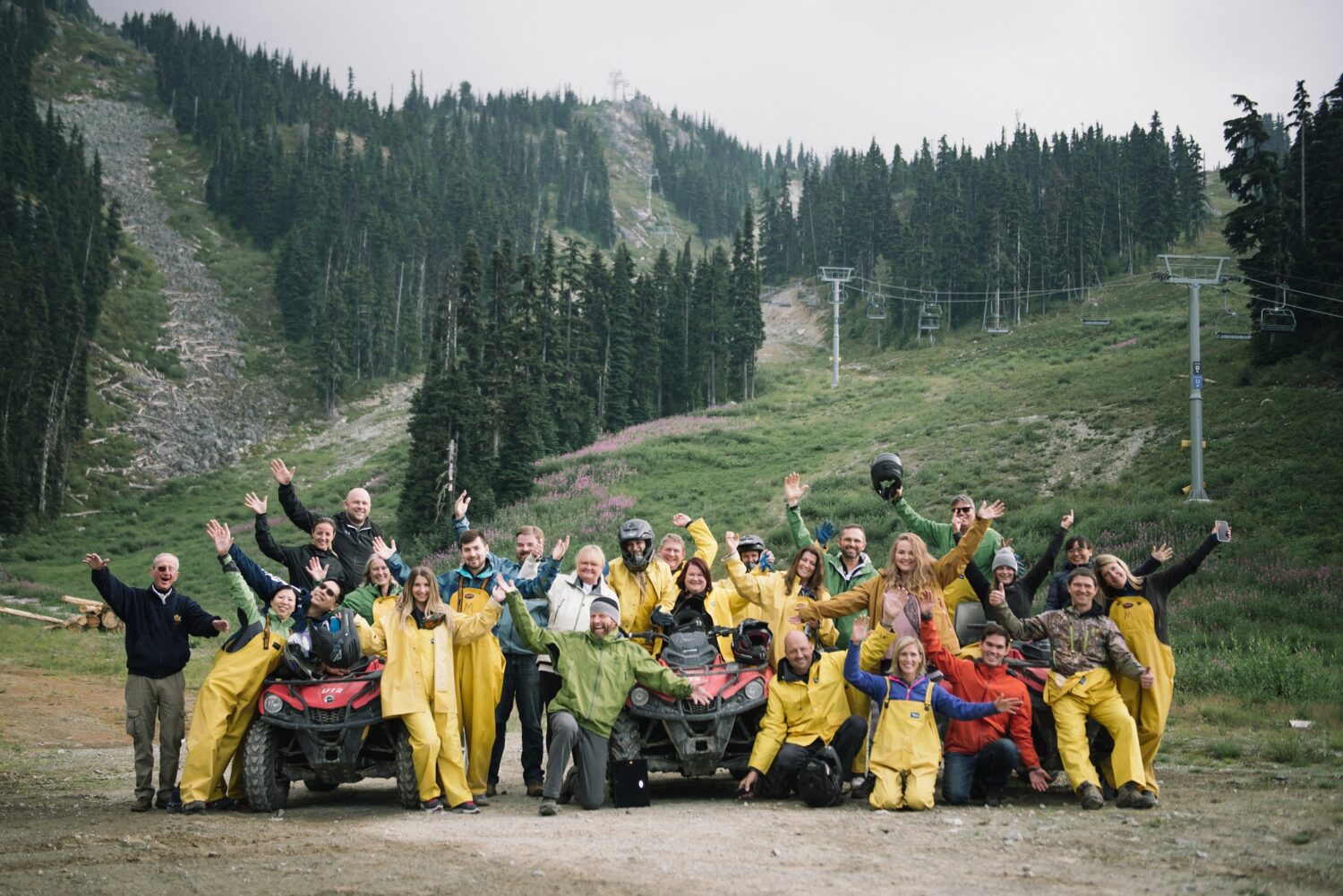 Are You A Good Fit?
Franchisee Profile
Looking for a career change? Thinking it's time to reinvent yourself? Love the idea of being your own boss while helping customers in your community find organizing solutions?

---
If you answered yes to the above then you just might be what we're looking for. We like self-starters and go-getters. People who don't mind a little hustle because they believe in the products they're selling and the company that make them.
Let's Get Down To Business
To find out more about the STOR-X Franchisee Program and connect with one of our team members, please fill out the form below and submit. We'll be in touch with you within one business day.