6 Types of Closets and How to Organize Them
Closets exist to help us keep living areas tidy, to provide easily accessible storage for items we need routinely, and to minimize visual distractions from our home décor. However, for many people, closets become problems unto themselves: messy, untidy eyesores that cease being functional beyond hiding clutter from guests and, if we're honest, ourselves.
Let's pause for a moment and take a collective deep breath. We will not be defeated by the closets in our lives. We will recognize closets as the capable storage solutions they are, and we will organize them accordingly, one at a time.
With that being said, let's take a look at the different types of closets that exist and discuss some of the best practices for organizing each style.
---
Walk-in Closets
Hot take: walk-in closets should be measured by the number of steps it takes to get to the back of the closet. The current definition is too broad. It could be a two-step walk-in with no room for an individual to turn around or a ten-step walk-in with a shoe island in the middle and dressing room mirrors at the back. Regardless of the actual measurements, it can't be called a "walk-in" if there is a pile on the floor of the closet that prevents entry.
When it comes to closets, we know that size matters. But there are ways to maximize the space you have, even if that space is a bit limited. For example, you could add a second row of rods for hanging clothes on one side of the closet and install closet shelving and drawers on the other side. Shelving is a great way to store shoes and the argument for drawers in a closet is strong. Closet drawers provide convenient options for storing smaller items like belts, jewelry, socks, or scarves.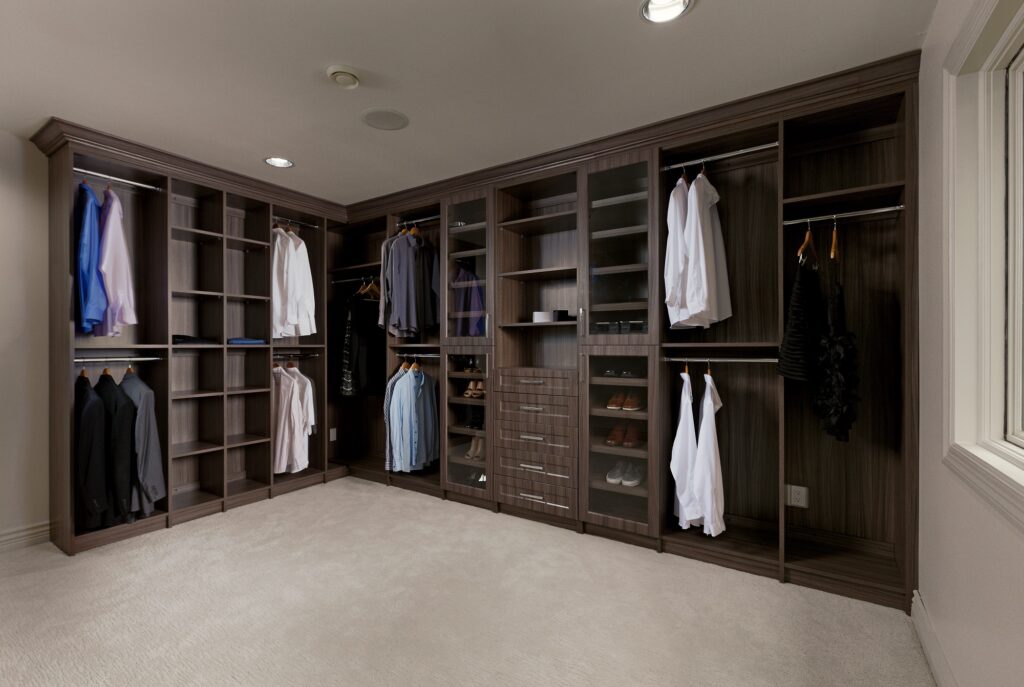 ---
Reach-in Closets
Reach-in closets tend to be shallow and wide. The challenge lies in being able to reach the far recesses of a reach-in closet without removing everything in between. Additionally, there is often wasted space beneath the clothes where items tend to pile up on the floor.
To maximize space in a reach-in closet, consider shelving and drawers below and above the hanging spaces. Shelves provide designated storage for baskets of miscellany, shoes, or accessories. Along those lines, make sure you fill the space vertically by storing items above the clothing rods or raising the clothing rods to provide additional room below. Add closet drawers to closet shelves for small items like belts, ties, or hats.
One last note about reach-in closets: think about options for the door. Could you hang a shoe organizer for closets on the back of the door? A mirror? Long necklaces? In certain situations, the door could be removed altogether to maximize room for drawers.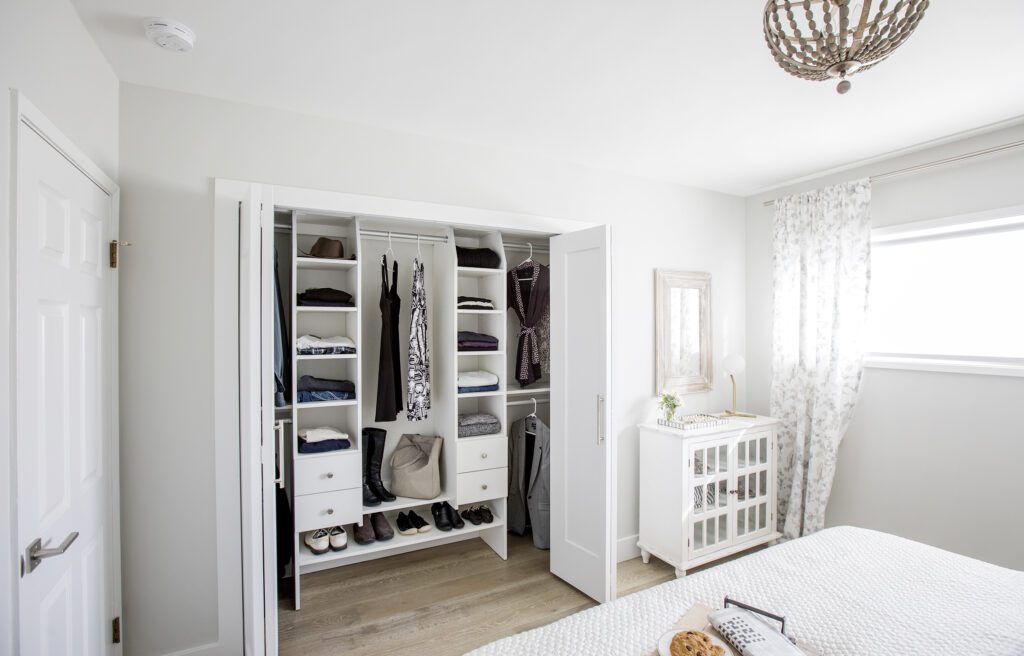 ---
Linen Closets
Whether you find it in the hallway or in the bathroom, a linen closet will typically be narrower and shallower than other closets in your home. The best way to maintain an organized linen closet and maximize its storage capacity is with shelving. Closet systems that allow you to create custom-sized slots let you designate homes for towels, sheets, pillows, and any other linen you need to store.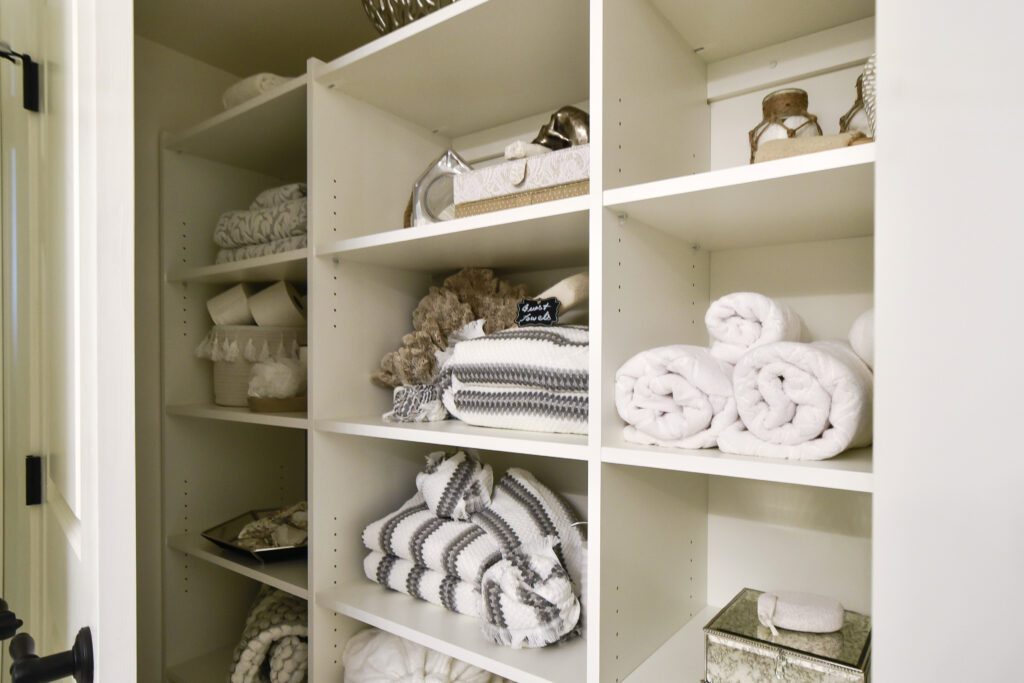 ---
Coat Closets
Designed by Jason Hryhorzcuk from STOR-X Edmonton, this locker room consists of fully enclosed cabinets from floor to ceiling. Cabinets provide a uniformity to the area, protect belongings from dirt, and ensure you're guest-ready at all times. There are hooks inside the cabinets above the bench so you can grab jackets, scarves, and hats on the go. Adjustable shelving in the other cabinets create ample storage space for a big family. The bench for the mudroom is flush with the cabinets and tops an open shelving design beneath where shoes or small items could be stored.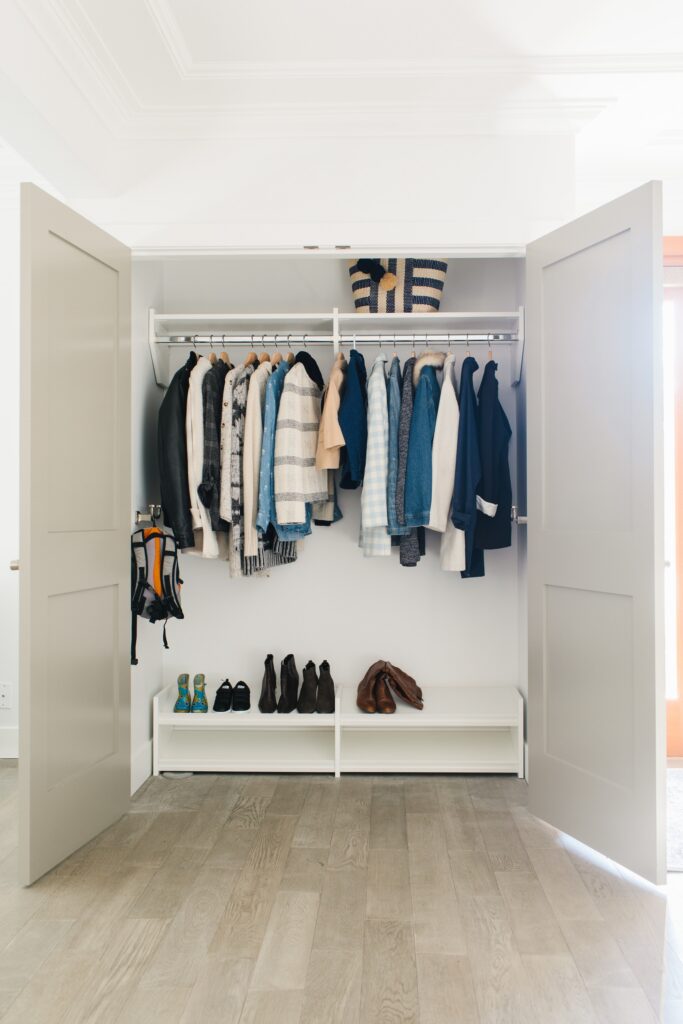 If you're feeling a little bolder, consider asking a closet designer to create a mudroom where the coat closet is. Remove the door, add a bench and some hooks, and place baskets under the bench for shoe storage. The open plan is a blatant reminder to all who enter to put their items away as they pull them off. At least that's how it's supposed to work.
---
Storage Closets
If the closet doesn't fit one of the other types mentioned above, it likely falls under the more generic category of "storage closet". It probably doesn't have hanging rods and may or may not contain built-in shelves. Because storage closets lack built-in closet organizer systems, they tend to become home to piles of boxes or bins. The only things truly accessible in this scenario are the items stored on top of the pile. You don't have to live like that. Don't let your belongings be held hostage by poor closet organization. Closet shelving lets you keep your bins with the added benefit of easy accessibility. Depending on what's in the bins, you may come up with an entirely different closet storage system. The important thing is to find something that works for you.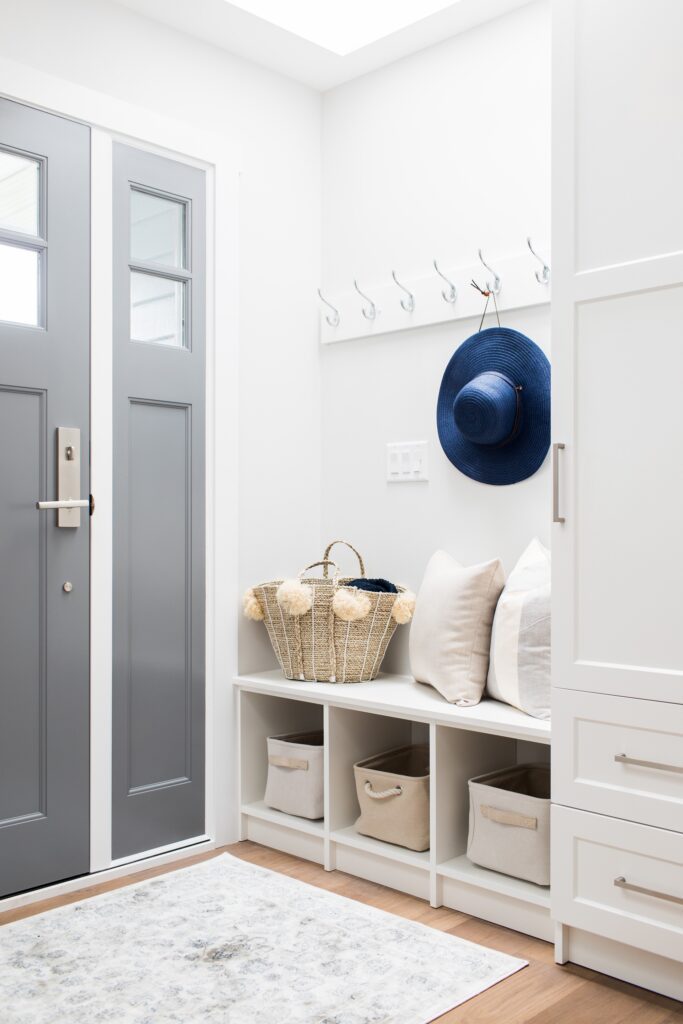 ---
Custom Closets
Which type of closet is best? Arguments could be made for any type of closet, depending on how it's being used. But if we had to give an answer, we'd say custom closets are best simply because they do exactly what you need them to do in the space that you have. For example, check out the custom closet Stor-X did in Nanaimo to make the most of the angled space. Nothing is impossible. Any closet is organizable when you have the right tools and little imagination.
---
Feeling inspired yet? Need some professional input? Find the STOR-X Location nearest you and talk to a consultant.