The Perfect Fit: Is a STOR-X Franchise Your Next Career Calling?
STOR-X is where dreaming meets doing. In fact, our 18 franchise regions across Canada are all independently-owned by passionate and driven entrepreneurs—and we're on the lookout for number 19.
If you're a people-person, maybe it's time to put those people skills to work for yourself.
Our STOR-X franchisees are easy to spot. They're passionate about making a difference in their communities, and they love to help homeowners organize their way to happiness. They thrive at being their own boss, and they know how to play to their strengths.
Sound like you? Let's take a stroll through the many perks of joining our STOR-X family.
---
Finding Our Niche
Over 30 years ago, our founder Wolf Nickel knew there was a better way to deliver top-notch custom cabinet results without taking forever in a customer's home. He created the STOR-X Lean Manufacturing System, and with time, he kept refining it. Wolf realized that strong support from a network of similar-minded business owners and greater team was the key to providing unbeatable service, leading to the creation of the STOR-X franchise model.
Today, STOR-X Organizing Systems remains a family-owned and operated business, with its success deeply rooted in the commitment of our amazing team. Our quality work, exceptional customer care, and innovative thinking keeps us ahead of the game. Plus, we're good friends to the environment with our lean and green manufacturing processes.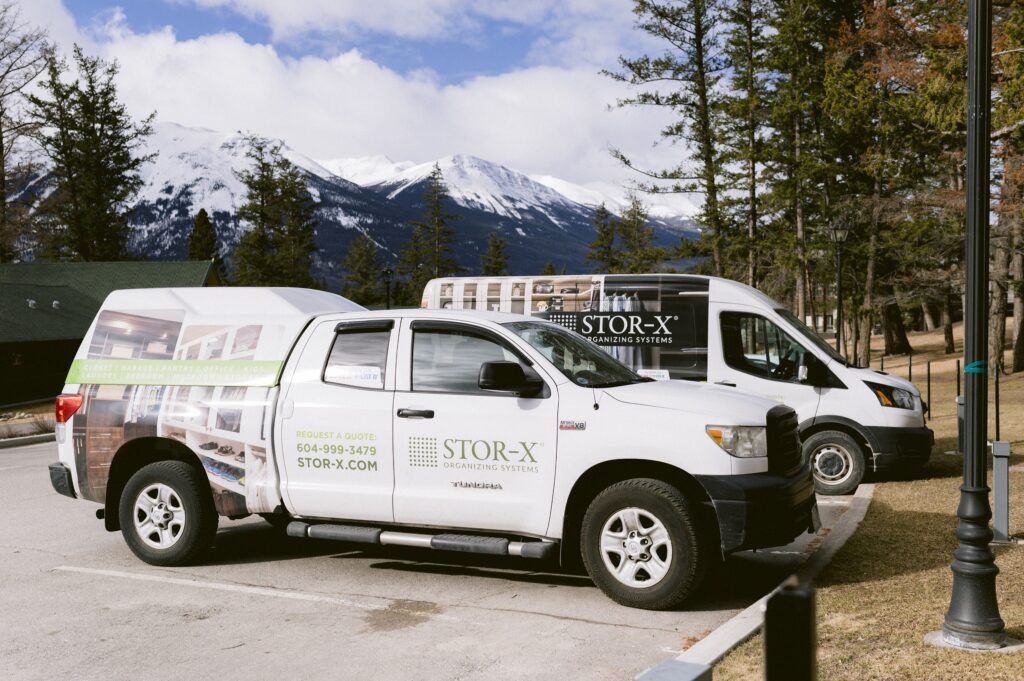 ---
We've Got Your Back
Our franchisee program is all about setting you up for greatness.
Low investment: You don't need a truckload of cash to get started with STOR-X®. We've made it affordable, so you can focus on your business goals.
Low overhead: You'll bring the show on the road with lower operating costs and more flexibility.
Design like a pro: Our exclusive 3D design software will have you creating custom solutions in a heartbeat.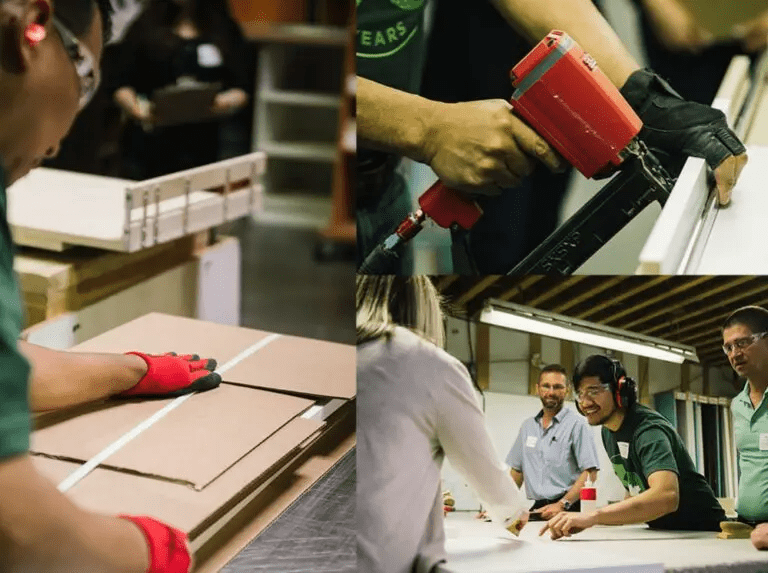 Smooth sailing with support: We don't just train you and leave you hanging. We're with you for the long haul, providing training, support, and a comprehensive CRM system to keep things running like clockwork.
Marketing made easy: We've got proven marketing materials and lead-generating initiatives to bring customers to your doorstep.
Friends in high places: Our leadership, marketing, and sales teams are all cheering for you. Count on them to have your back and guide you every step of the way.
---
We're All About the "We"
When you join our franchisee family, you become part of an ultra-supportive community. This is reflected in our 4 core values – Respect, Integrity, Care, and Innovation. Our team is here to help you succeed, and we offer ongoing professional development through the STOR-X U Continuous Learning Program.
---
Your Skills Matter, Not Your Background
We believe in you, no matter how you got here. You don't need to be a technical whiz to be a STOR-X franchisee. Strong networking and sales abilities are your best assets, and we can teach you the rest. Our franchisees come from diverse backgrounds – IT sales, naturopathy, you name it. If you're passionate, a go-getter, and believe in bringing stress relief and organization to homeowners, we're going to get along great.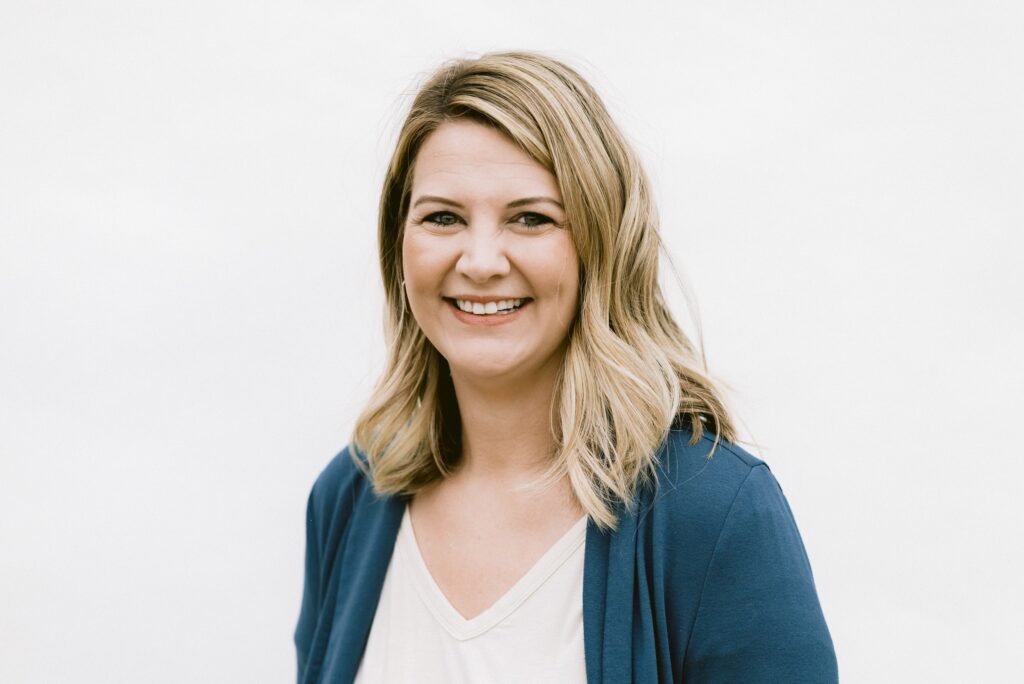 Diana Greyling lives on a farm a half hour outside of the city of Regina. She studied interior design, had three children, then took a pause to consider her career options. What she needed most was flexibility.
She found it in an ad for a franchise trade show that was coming to town. The STOR-X logo caught her eye, and she made a call. She never did make it to that trade show.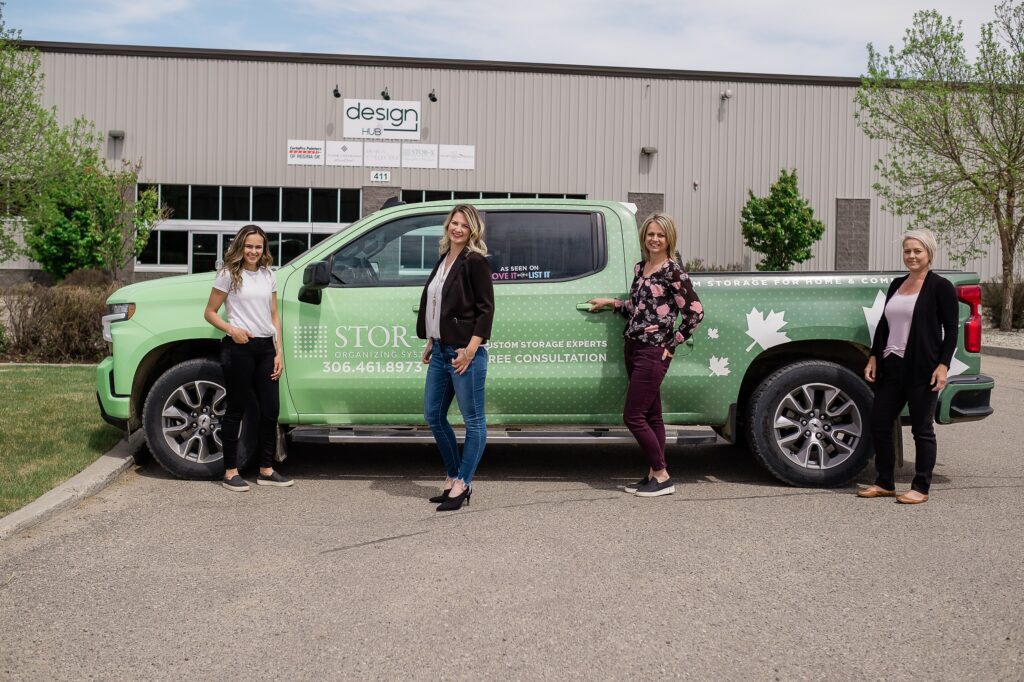 Three years later, Diana is having a lot of fun. She now owns STOR-X franchises in Regina and Saskatoon.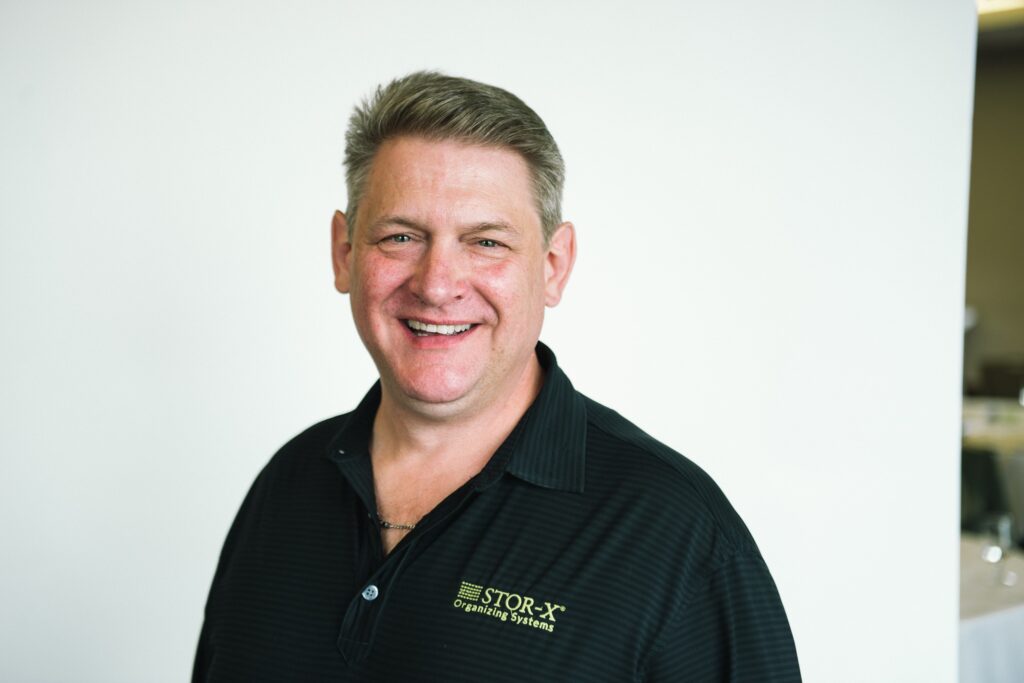 Jason Hryhorczuk spent most of his career as a civil structural designer, working in oil and gas. To escape the ups and downs of the industry, he began looking for a Plan B—and started a business as a home inspector. Still in transition, he went to the Franchise Expo with a friend, where he came across STOR-X.
His plans started to change. He liked what STOR-X was offering, he liked the quality and customization, and he really liked the opportunity to build a customer-first business. Two months later, Jason sold his first closet in Edmonton and he never looked back.
---
We're Excited About Your Dreams!
Becoming a STOR-X® franchisee literally opens doors. The custom cabinet industry is a fulfilling and rewarding journey, especially when you have great people to travel with. Our friendly franchisee program, ongoing support, and commitment to the planet make us stand out from the crowd.
---
If you're looking for a business that feels like family, let's talk.