TOP CELEBRITY CLOSETS
Red Carpet Ready: Our Favourite Celebrity Closets
Famous folks have a lot of stuff. While we struggle to call it a downside, we'll admit that it's a challenge. Fortunately, with the help of some the world best designers and nearly limitless cash, brilliant storage solutions are easy to come by. Here's a handful of our absolute favourites.
ANDY COHEN
When late night host Andy Cohen merged his three New York City apartments, closet space became a top priority. Designer Eric Hughes rose to the challenge with an esthetic that feels rich, masculine and generous. But we want the story behind the red teddy bear.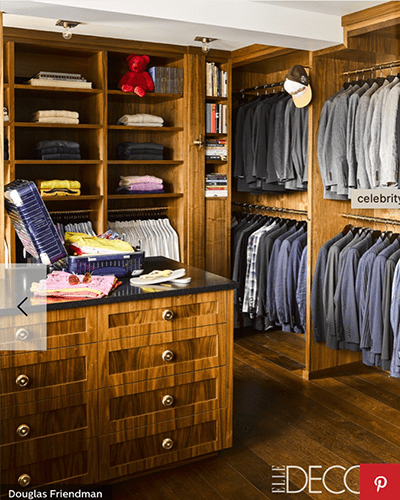 ---
NANETTE LEPORE
Are all of the world's greatest closets located in New York? Maybe. This one in the heart of Manhattan belongs to fashion designer Nanette Lepore. A mirrored chest and cabinets, cascading glass chandelier and a plush velvet-upholstered ottoman feel glamourous and ultra-feminine. Vintage items dominate one area, while another is reserved for Lepore's own creations.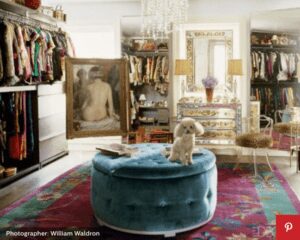 ---
JENNIFER ANISTON
In a closet space, minimalism makes us swoon. Simple and streamlined define Jennifer Aniston's gorgeous wardrobe. Tall blocky walls allow storage to hide in recesses without doors. Sightlines are clean and uncluttered. Lighting is soft and subtle. Colours are earthy and warm. We'd love to get dressed here.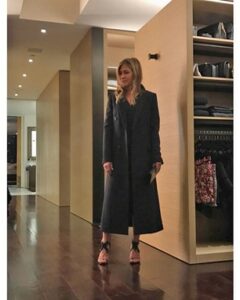 ---
DJ KHALED
"Follow me through the journey of more success to my sneaker room," proclaims DJ Khaled. A red, rolling ladder in his towering Miami shoe closet exists for shoe selection and dramatic effect. Khaled explains, "Every sneaker in here has a certain moment for me in my career. There's so many vibes." We The Best is inlaid into his floor.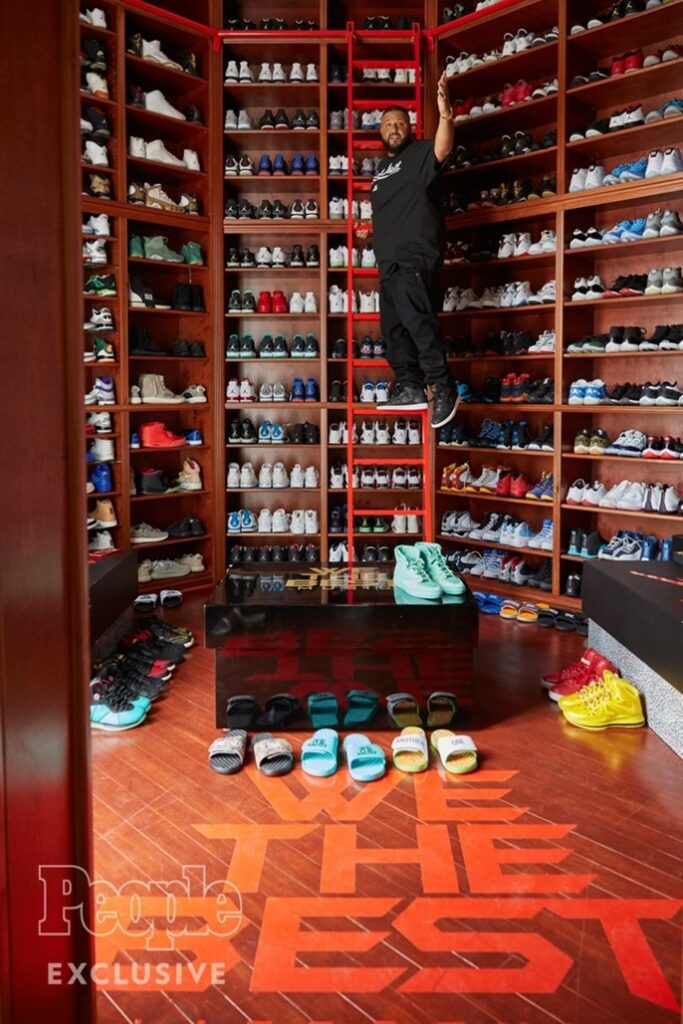 ---
KYLE RICHARDS
Real Housewives star Kyle Richards says she has racks collapsing under the weight of all her clothes. Well, we'd never know it. Her closet feels like a perfectly appointed living room, complete with an upholstered chair and flowers atop a glass coffee table. A massive window fills the space with leaves and light.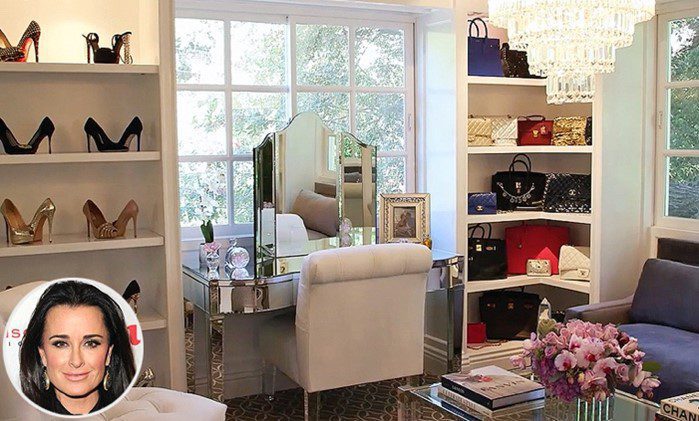 ---
BRIAN ATWOOD
We expect that shoe designer Brian Atwood sees a lot of shoes at work. At home, he hides them. Tall, dark surfaces and vintage furnishings echo the decor found throughout his Milan apartment, which was decorated by Nate Berkus. A chandelier hangs unexpectedly above a minimalist daybed by Poul Kjaerholm.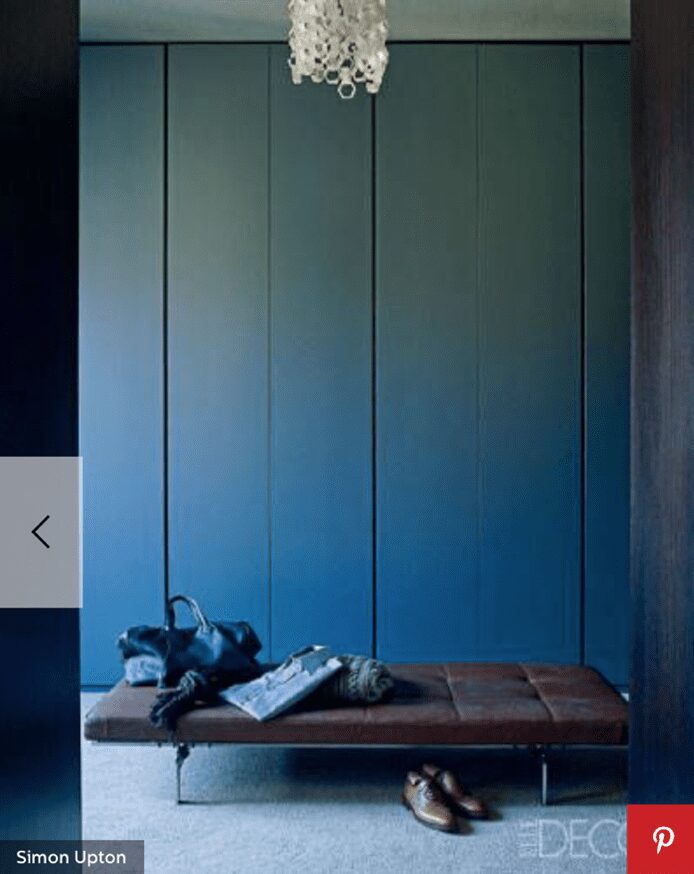 ---
CHRISTINA AGUILERA
Well, zero surprises here. A mammoth pink wall flanked by gorgeous red silk curtains greet Christina Aguilera when she needs to find some shoes. Leopard carpet? Check. Bust with an eye patch? Check. Adorable child pulling everything off the shelves? Check. This space is on-brand and beautiful.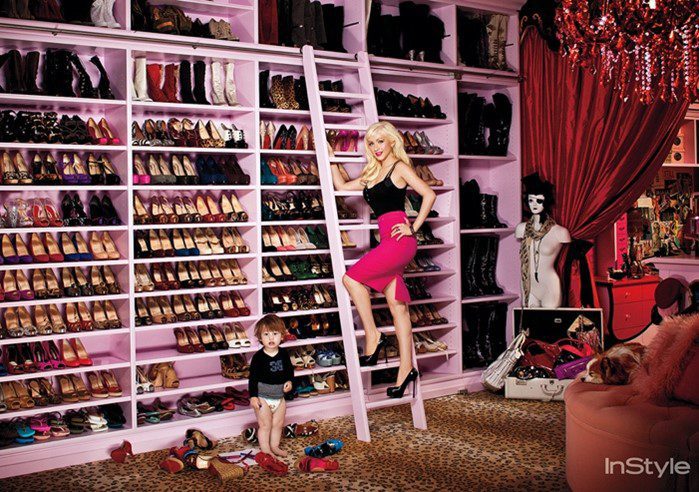 Let's make your closet famous.
Whether you have an entire room to dedicate to the job or just a humble hallway recess, we'll pack it with features that drop jaws. Book your free consultation today. You'll be photo-ready in no time.