We've built our business on being a little better in a lot of ways. Like you, we've looked at what everyone else is doing, and we've set our bar higher.
Often that means we take a bit more time to learn about your specific job. Or that we don't keep anything "in stock" because we prefer to customize. Or that we cost slightly more than an overseas manufacturer but we support a local factory and maintain more sustainable production processes.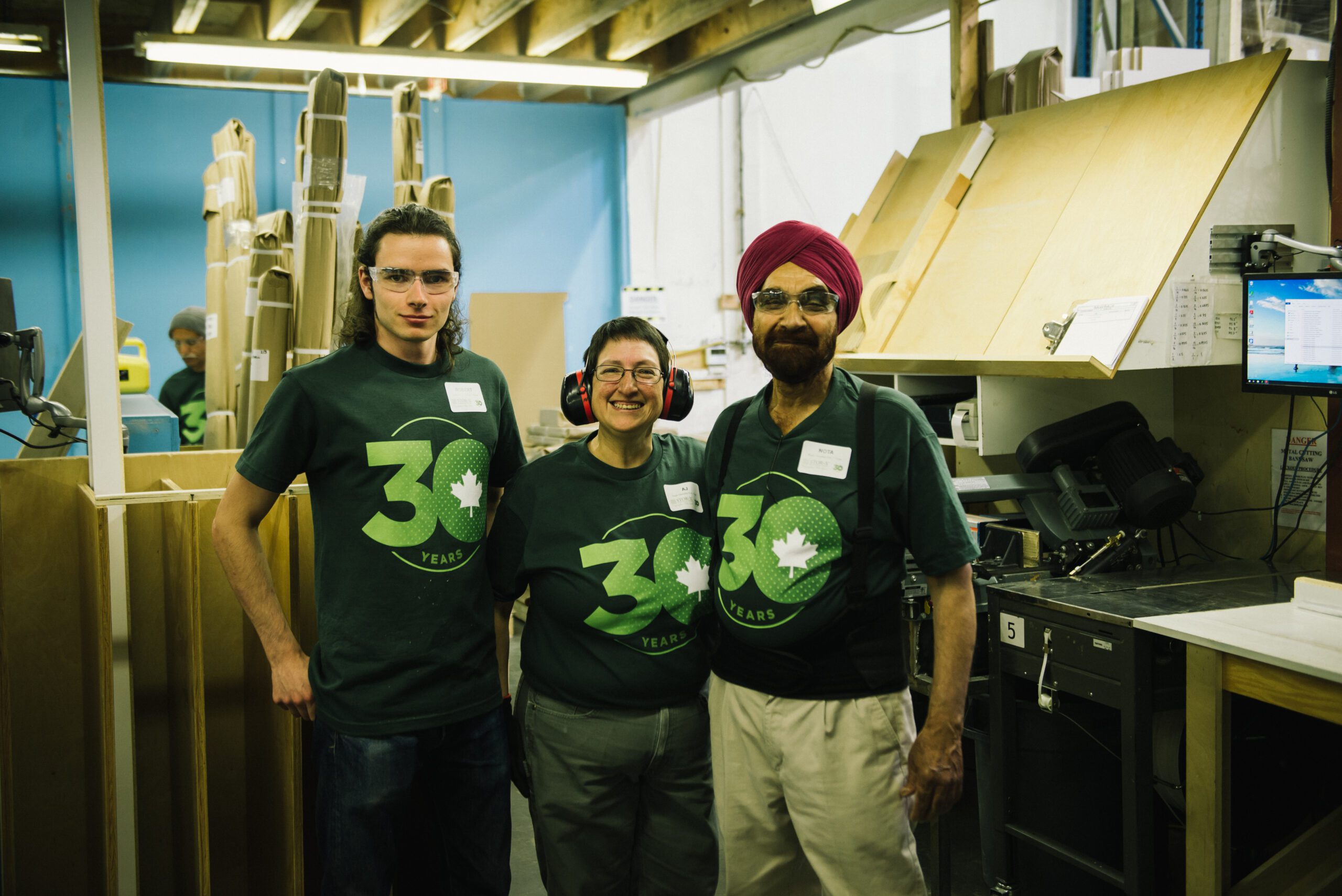 We're ok with that. Integrity sets us apart with differences that make us proud to come to work each day. Here are a few of them.
We deliver tremendous value.
We look for the same impressive quality in our team members that we expect in our products. So when a Stor-X rep knocks on your door, you can rest assured that they're honest, professional, easy to talk to, trustworthy, fully engaged, and there on time.
We're problem solvers, interested in getting you organized above all else. While we're there, your job is our only job. Your bill will be boring and predictable. Your communication with us will be direct and thorough. Your installation will be ultra clean and impressively fast with little-to-no cutting on site. But we'll still bring a vacuum to ensure we don't leave any dust behind!
From start to finish, we will design, sell, deliver, and install a superior product to your exact specifications. We truly are your Design Experts.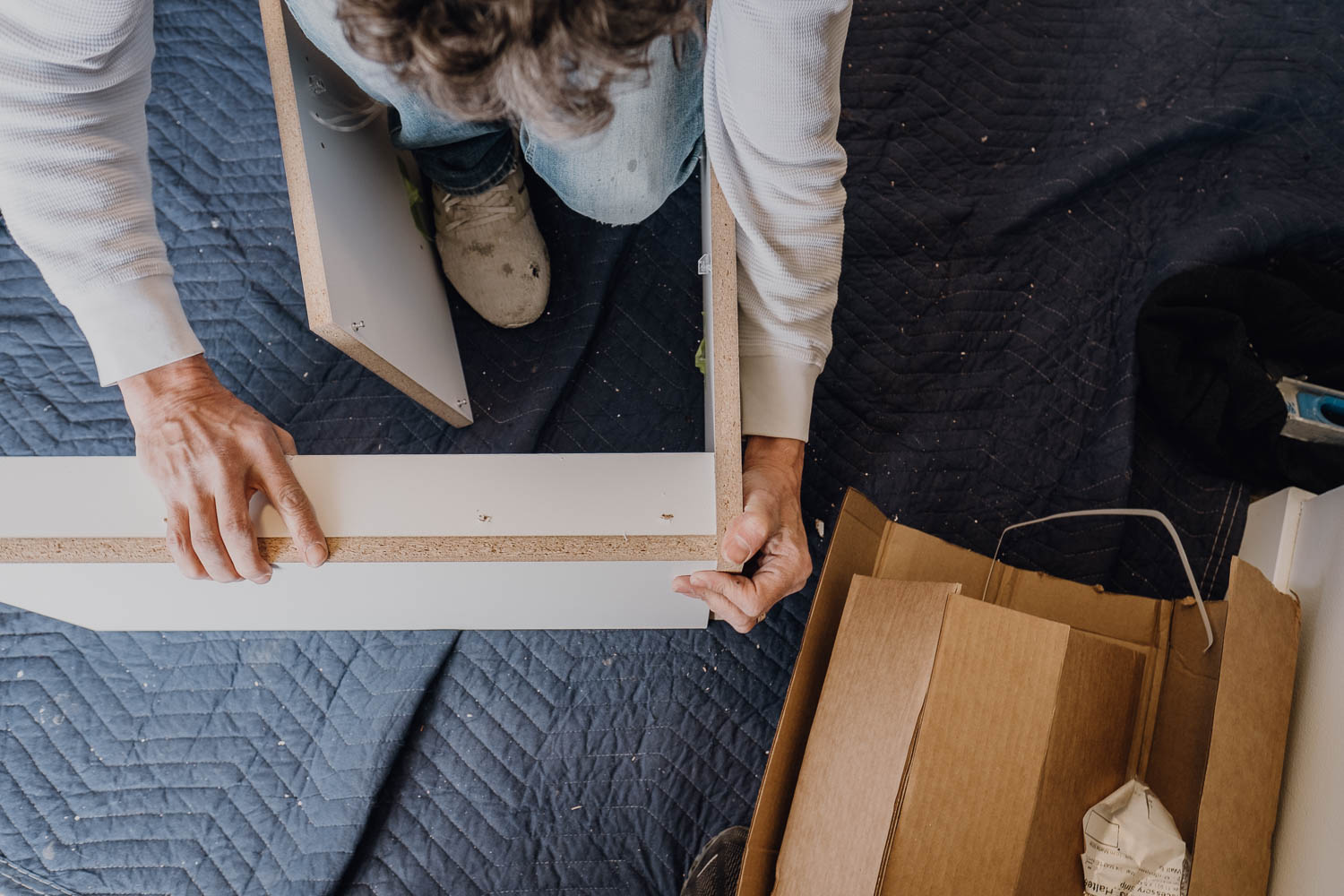 "I'm a big advocate for trying to do things on your own, but it really was nice to take a break and have somebody design and install everything properly. It takes so many things off your plate. Even down to the garbage removal. I was just so impressed."
– Kimberly Gladman
We customize everything we make.
You're the most important part of our design process.
Our Stor-X design software can be manipulated in real time in your home, so you can make whatever changes are needed while you consider the actual space. Our 3D design changes before your eyes.
Absolutely nothing we sell is is precut. We'll cut and manufacture pieces for your job only after your design is perfect and sent to our factory machines. Everything is completely custom-fit to your space with our proprietary screen to machine technology.
"I was thrilled with the work Jason completed in our mud room. He spent time learning about how we wanted to use the space, and suggested a layout that couldn't have turned out better. Thank you!"
– Lindsay R.
You can feel good about our manufacturing process.
Our factory is Canadian owned and operated. Everything we produce is manufactured sustainably in beautiful British Columbia. Your order will arrive on-site ready for installation with rarely any further customizing in your home. We give everything a comprehensive lifetime warranty, because we believe in what we sell.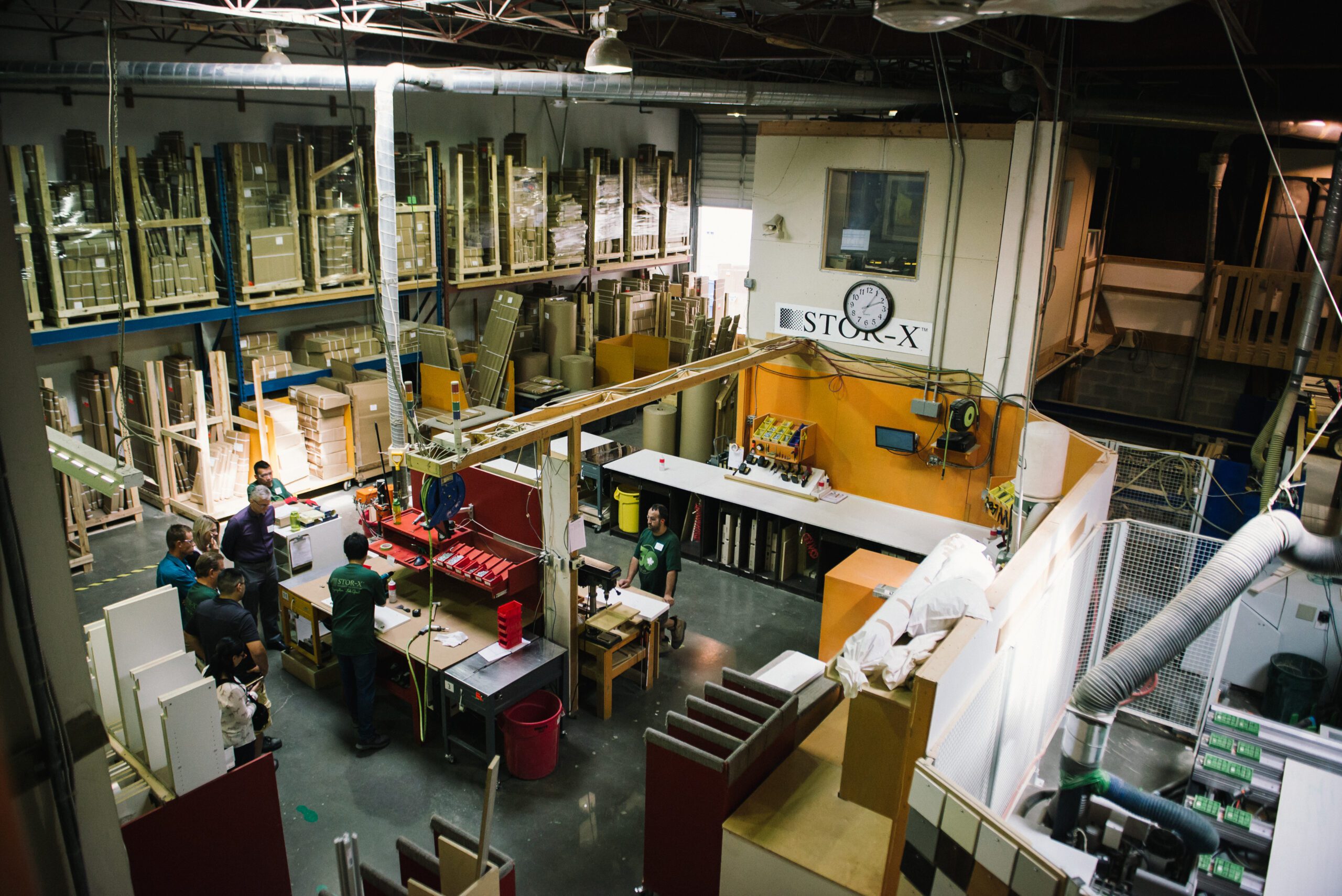 It's that simple.
"Stor-X is like a giant family. You feel welcome. You get an opinion. It's nice. We're locally made. We produce a high-quality Canadian product. We try to be very green."
– Penny Van Horn, Stor-X Sea to Sky
We speak tradesperson fluently.
If you're a commercial business, we're going to get along great. Our B2B works just like our B2C. You get the same personalized attention, attractive Stor-X pricing, and impressive service.
We deliver a trades experience worth mentioning, so that you do mention us to your professional network. We grow by exceeding every one of your expectations.
---
Sound great?
Fantastic. Let's get started. Book your complimentary consultation today. We'll turn your ho hum nooks into holy moley storage systems. You're going to love every minute.