​From a philanthropic standpoint, we've donated to various organizations in the past:
Mamas For Mamas in Kelowna through Jillian Harris
MS research
Christmas Bureau clothing drives
and yearly contributions to KIVA, a global micro business loan
But we'd been searching for something that would create a more unified focus for our company, something we could support locally and nationally on a broader level. At the same time, we wanted to partner with a charitable organization that had strong community roots throughout Canada.
Food banks were chosen, not only because of their presence in virtually every province but also because it was impossible to ignore some very real and very troubling facts.

Food for Thought
In this country, where we have an abundance of growing regions and a nation-wide distribution network, food security issues seem difficult to grasp. But other realities must also be considered alongside this: poverty, unemployment, family structure and social conditions. 1.1 million visits are made to Canadian food banks every month. Many are working families struggling just to put food on the table.
48% of those using food banks are from single-person households
34% of those relying on food banks nationally are children yet they represent just 19% of the population
26% of those relying on food banks receive their main source of income from either provincial disability support or pensions
70% of food bank clients live in market rent housing

Three Reasons Why We Chose Food Banks
Choosing to support food banks nationally, provincially and locally was based on three key factors for us:
As individuals with families of our own in a country with a high standard of living, it seemed implausible to us that there are those who do not know where their next meal is coming from. It is deeply troubling that so many of those who rely on food banks are children. And that nearly one half of those who use food banks are from single-person families. This, and other information that we learned, further solidified our resolve to help in whatever way we could.
With the large network of food banks across Canada, it was also a natural fit for our franchisees who are located in or close to various urban centres throughout the west and central provinces. This lets our individual franchisees also drive their own local initiatives to make further positive impacts in those communities.
As a company that specializes in storage and organization and has 30 years of experience in making kitchens and pantries, in addition to monetary contributions, we also felt we had something tangible to offer individual food bank locations. Food banks don't just provide food. They also offer classes, training, education and support for their clients – programs that require planning and resources. Over the next five years, our goal is to transform a space at each of the food bank locations where we have a franchise location.

A Hunger for Change
Our program officially kicked off in the summer of 2019 when we transformed the Greater Vancouver Food Bank space in Burnaby:
Later that fall, we embarked on a cross-Canada Food Bank drive with the Green Machine (our company van), stopping at various franchisee locations to raise food, funds and awareness for local food banks. By the fall of 2021, we plan to commit $25,000 for food banks in those communities where we have a presence.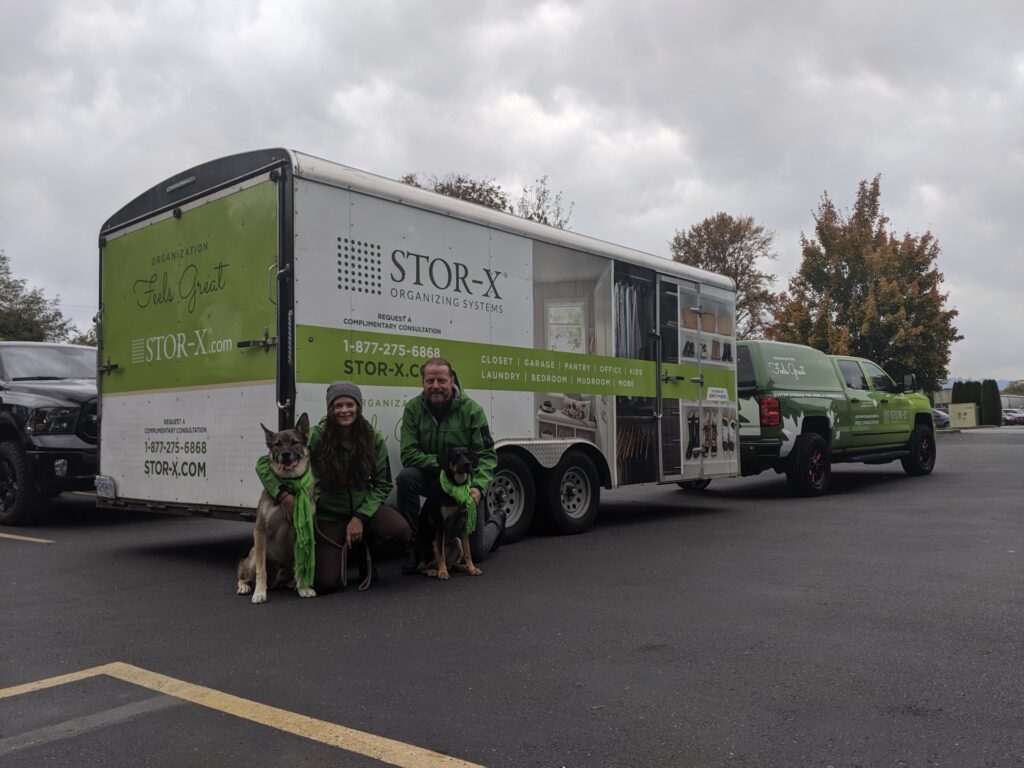 Further to that, we have identified three ways in which we are actively supporting local and national food banks now and into the future:
At our head office in Richmond, BC, we are currently building out western Canadian campaigns that will raise funds for Food Banks Canada.
Each of our franchise locations will be encouraged to hold fundraisers and food drives to support their local food banks.
Working together, the head office team and the franchisees will rebuild a space in their local food bank location.
Did you know that by reading this blog, you're also helping to raise funds for food banks? For every open, we'll donate $1 to Food Bank Canada*.

Other Ways You Can Help
Here are the ten most urgently needed food and household items:**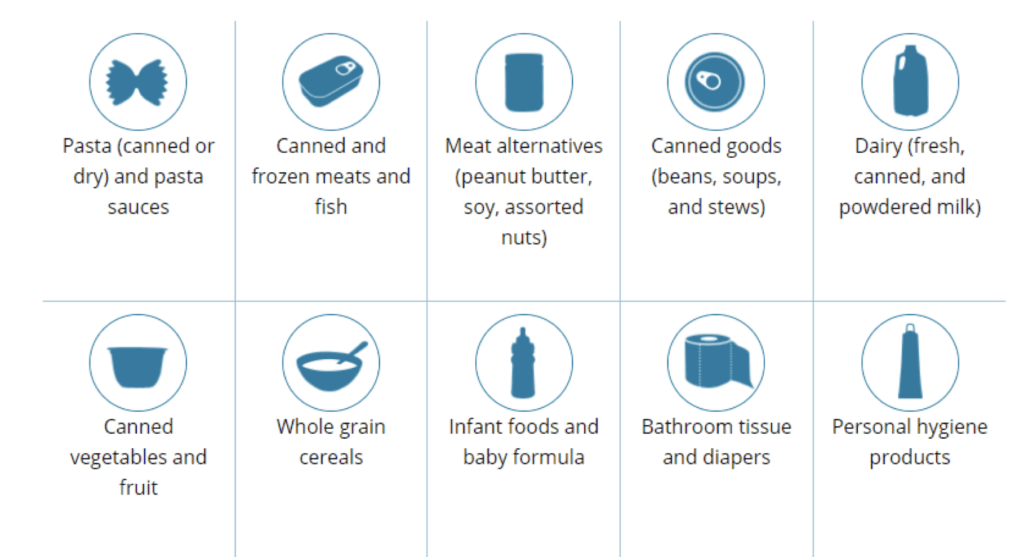 *Up to a maximum of $5,000
**Source: Food Banks Canada