But when our phone did ring, it was from 519: Bruce Peninsula in Southern Ontario. Less big city. More cottage country.
And we met Kimberlee Bowerman.
Kimberlee is three hours north of Toronto, surrounded by water and baby toys. With a toddler at her feet, Kimberlee was searching for an outlet for her design style and creativity. Flexibility was key, but so was the opportunity to help people.
One day on Instagram, she saw Holly Horvath @teachme_style had just posted about her new closet. She followed the link to Stor-X, scrolled through our website and saw, "become a franchisee". A bell went off.
Her husband thought it sounded right up her alley. "Go for it," he told her. So she went for it.
Twelve months and a pile of virtual meetings later, Kimberlee is a wildly knowledgeable Stor-X expert and our very first owner in Ontario.
Central to her surrounding area, she designs and installs for customers in Grey-Bruce and can currently service anywhere in the province.
Kimberlee starts every project by understanding the challenge fully. She wants to know what you find difficult about your space and what solutions you'd like to see. Know exactly what you want, but not how to get there? Perfect. That in-between is where Kimberlee shines, offering advice and solutions that help your space work how you need it to.
"I love creating spaces for clients that are clean and functional. I find that people get anxiety when their home is unorganized. Do we make cabinets? Sure. But more than that, we make calm. We change the way you feel in your home."
We think Kimberlee's first project is a perfect showcase for her stylish approach. Sage is a new finish for Stor-X, and it's been used beautifully here in this cottage kitchen. Doors and drawers have an earthy feel and offer a low contrast effect against creamy white walls. They stand out, but not too much.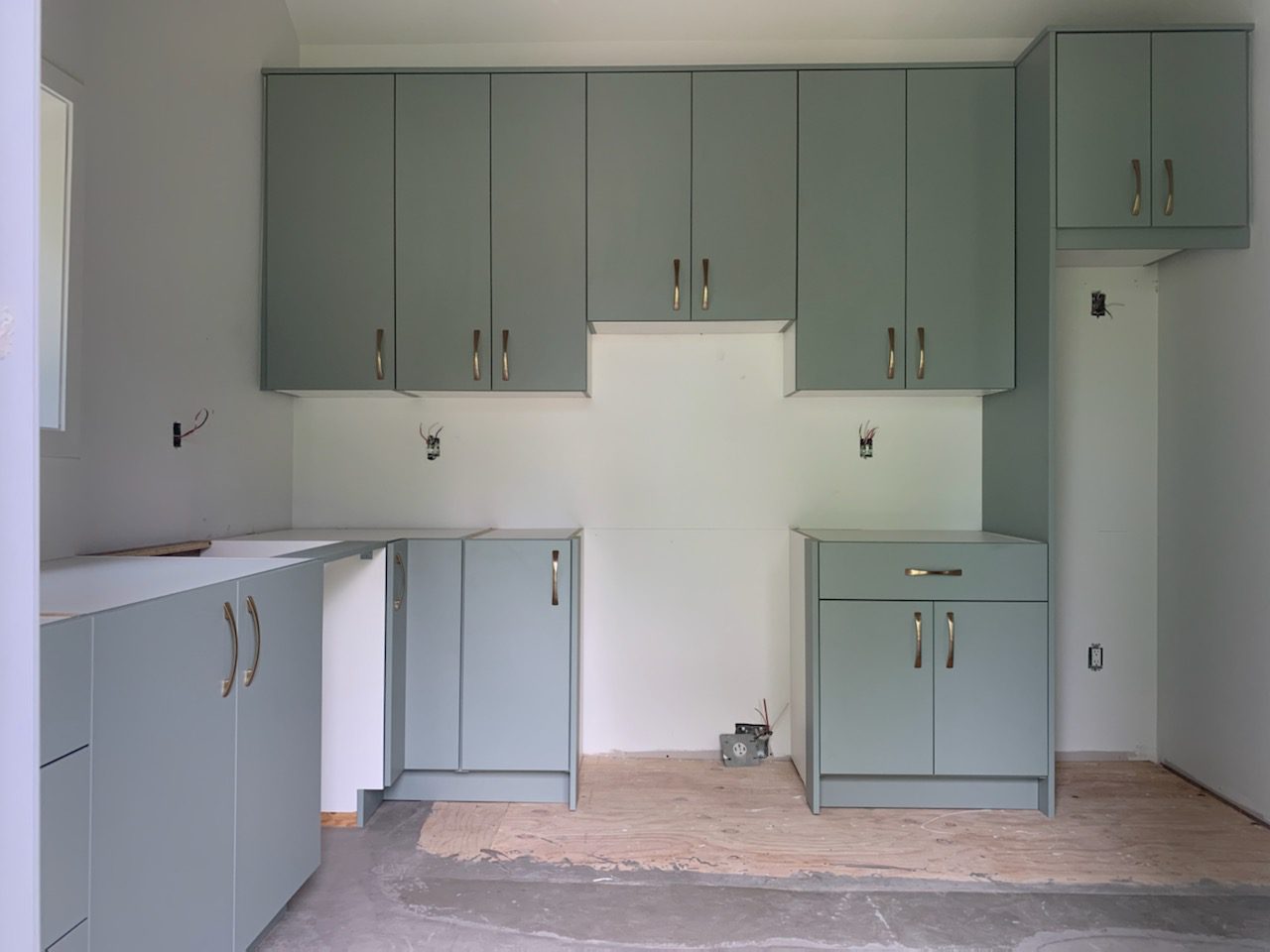 Stor-X is a family business, and that's a feeling we try to bring into everything we do. As a new owner, Kimberlee is enthusiastically supported by our entire team. Her success is ours, and we love that we make a product that we can all stand proudly behind.
"Right away, I just felt like a part of their family. They flew to Ontario and welcomed me with hugs. We Zoom all the time, and they want to see the dog and the baby. It's like I've always known them."
Now Kimberlee has two labours of love to raise in Owen Sound: A bouncy baby and a thriving business. Watch her creativity flourish on Instagram @stor_xgeorgianbay.
It's going to be great.