Big Storage for a Tiny Farmhouse 
The farming community of Yarrow sits between Abbotsford and Chilliwack in BC's beautiful Fraser Valley. Here, in a small farmhouse with over a century of history, Kimberly Gladman and her husband are raising their two girls (10 and 13) alongside fluffy litters of purebred Border Collies.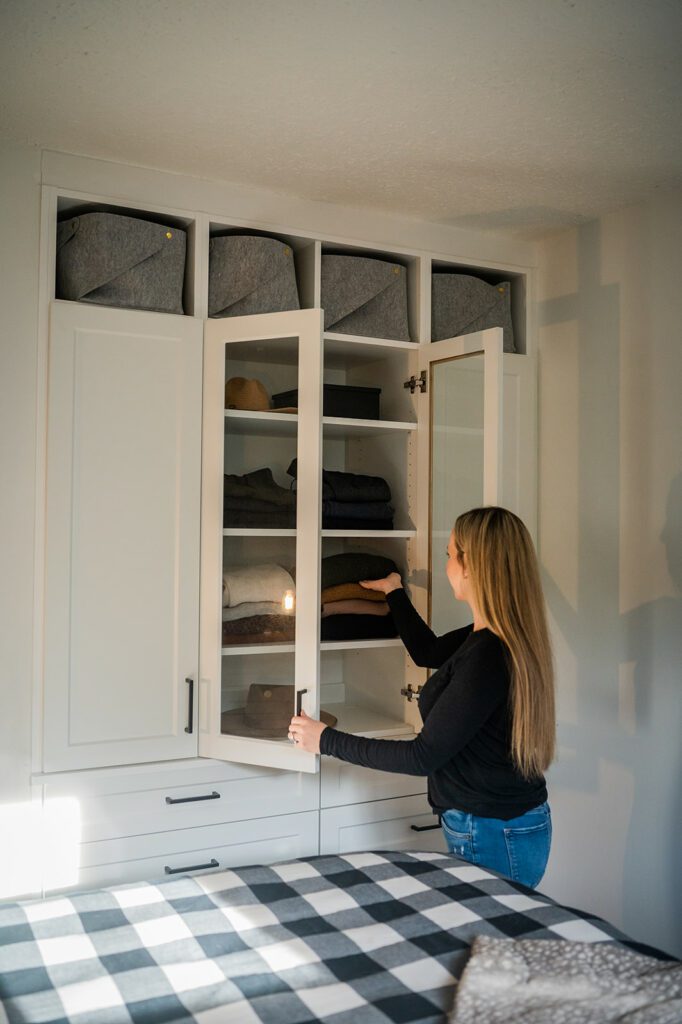 Idyllic as it all sounds, Kimberly wanted a sanctuary. A place of rest with a door she could close and feel a world apart. Such a space is hard to come by in a hundred year old home. Her 10 x 12' bedroom had a nook to the side with some shelving and a dresser wedged in. Her DIY storage solutions weren't cutting it.
So Kimberly hit up Google for clever storage ideas for small bedrooms —and struggled with her options. Modifying Ikea cabinets meant she'd have to build spacers and trim to make them work. And standard boxes were too wide for her atypical dimensions.
Then she found Stor-X. Impressed with our social feed and celebrity clientele, Kimberly reached out for help. We introduced her to Tania and Igor Peleshok, Stor-X franchisees for the Fraser Valley. 
"I just thought it was so lovely, this family business. We got talking and I just I felt like there was trust there. There was an element of quality. This stuff lasts. It looks good. It can be made to your specifications."
Tania and Igor designed and built a stunning floor-to-ceiling custom wall unit for Kimberly with drawers, cupboards and glass feature doors. To balance the space, they fitted each side of their king-sized bed with a floating nightstand.
"My husband wasn't willing to compromise on the king size bed. So I was like, Oh my gosh, we're really squishing a lot in here. But now it all makes sense. Nothing beats a custom fit in a tiny room."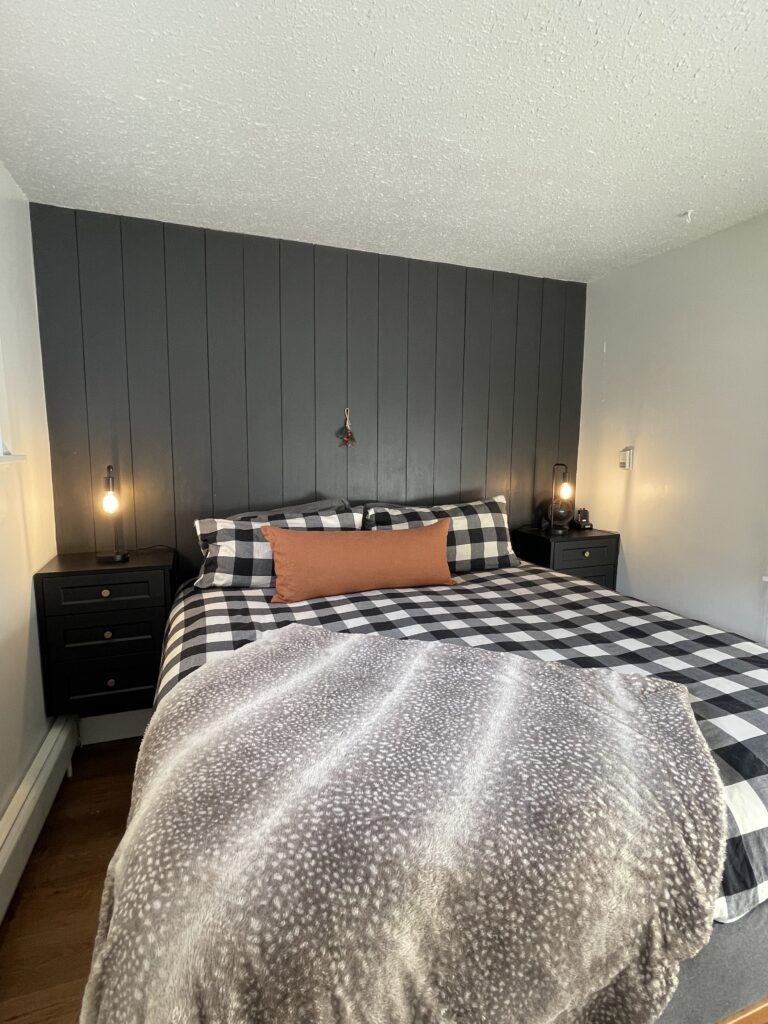 When Igor came to install the units, they had brand new puppies running around, and he laid on the floor assembling in the thick of them. So, basically a dream job all around.
"I'm a big advocate for just trying to do things on your own, but it really was nice to take a break and have somebody design and install everything properly. It just takes so many things off your plate. Even down to the garbage removal. I was just so impressed."
Now, Kimberly gets to climb into bed at night and have everything exactly the way she wants it, because it was designed that way from start to finish. She's kept elements of the old space that she loved, but added functionality and detail that feel new and special.
Her bedroom is truly a place of rest. At least until the next litter of puppies.