Being green is actually part of our company's DNA and here's why: it's because we work in an industry that depends on the availability of materials and resources and, most importantly, how we – as a business – aid in the development, sourcing and utilization of those while reducing our carbon footprint.
What we do and how we operate is seen through the lens of being a lean, green manufacturer. It's about focusing on continuous improvement in all our business practices – adding maximum value while producing minimum waste. 
Our Materials
We source all our materials from North American companies. What does this mean for our customers? A shorter shipping distance doesn't just mean a timelier arrival. It also means that less fuel and other resources were expended during the process.
The materials that we use to manufacture our products are CARB-2 compliant, meaning they meet the stringent emission standards set down by the California Air Resources Board (CARB) for formaldehyde emissions from composite wood products. This includes hardwood plywood (HWPW), particle board (PB) and medium density fiberboard (MDF).
Since composite board, which is a wood laminate material, is a by-product of lumber processing, we avoid over-production and waste build-up by using these recycled materials that are also considered to be a renewable resource.
Our Process
We're not just lean and green when it comes to our materials. This also applies to our manufacturing process as well. Did you know that we don't cut or make any product until a design is completed, approved by a customer and confirmed with the local STOR-X representative? The reasons for this are three-fold:
We don't need to carry any inventory.
There's less waste generated in production.
We can have a smaller and more efficient manufacturing plant.
In addition to that, we are rigorous about optimizing each piece of material that we cut to ensure we get the maximum yield. This greatly reduces what we call off-cut material (smaller pieces cut from a larger piece that are not needed or utilized). The result is that we have less material to recycle.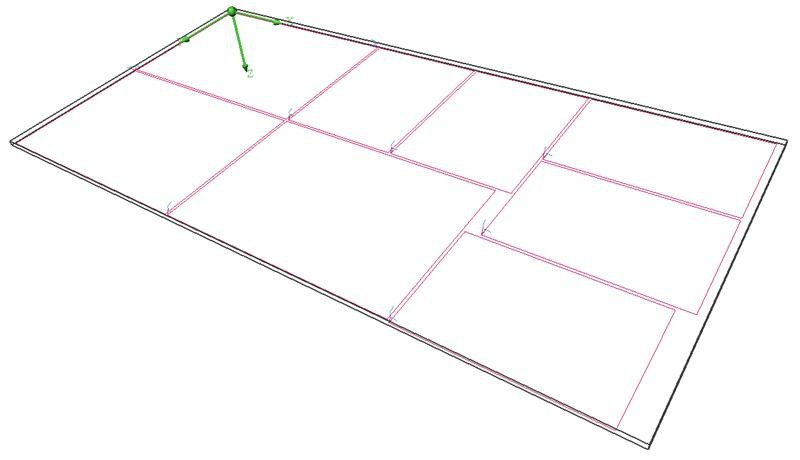 We also continuously assess our manufacturing processes to ensure they are as efficient as possible so that products produce the least amount of waste while offering the most value for our customers.
Our Impact
At STOR-X Organizing Systems, we're able to recycle almost everything that comes out of our manufacturing plant, including metal and wood material off-cuts as well as cardboard packaging.
We ensure that all our franchisees are aware of and familiar with local and provincial recycling guidelines in addition to the location of local recycling depots. All installation materials are recycled once a product has been installed, including the cardboard packaging and plastic strapping that holds the packaging together. (Did you know that we can even recycle the old wire shelving in your closets?)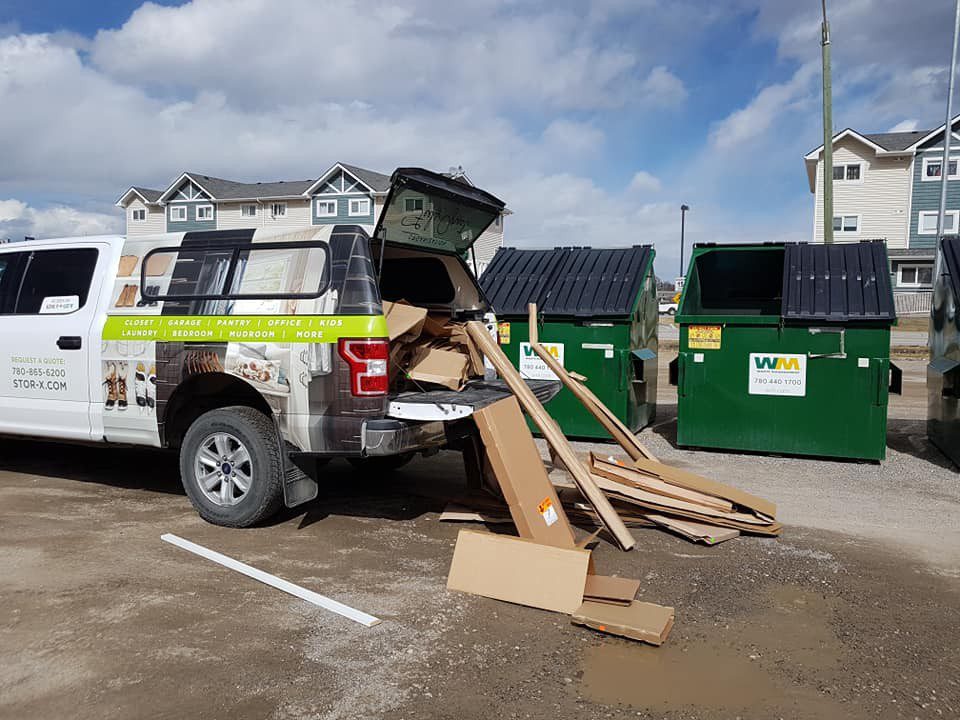 So now you know why lean, green manufacturing isn't just a saying here at STOR-X Organization Systems. It's a philosophy that we're 100 percent committed to. It's how we operate and it's what we do every day for our customers, our communities and our planet.