We're talking about white – clean, crisp and oh-so-versatile. This effortlessly appealing colour doesn't have to work hard in a room the way other colours do. It simply exists and lets its purity, serenity and clarity shine through.
What makes white such a winner? We're glad you asked. We've pulled together some illuminating things about this purest form of colour along with some helpful hints on how to incorporate it into your home.

Start with the Basics 
When you're working with white, every wall is a blank canvas. You get to decide how much colour, texture and light you want to add. (Ever wonder why art gallery walls are often white? It's because white literally shows off everything.)
White also reflects lights, as opposed to black which absorbs it. White can make a small room seem more spacious and it's the perfect complement for any room that has an abundance of natural light.
It also works beautifully in any season. Nothing says summer like a bright, brilliant, white-hot white while winter whites are often fresher, softer and more muted.

Add Contrast 
Want to make a statement with your whites? Create contrast. The most obvious one here is black – the exact opposite of white. But why stop there? There are hundreds of colour palettes to choose from and – bonus – they all work beautifully with white.
Add bright accents or splashes of colour with items like throw rugs, pillows, artwork, prints or décor. Find a statement piece – a red sofa or teal loveseat – then work outwards from there. Remember that plants and other greenery don't just add life and vibrancy to a room; they pop when placed next to a white wall or window frame.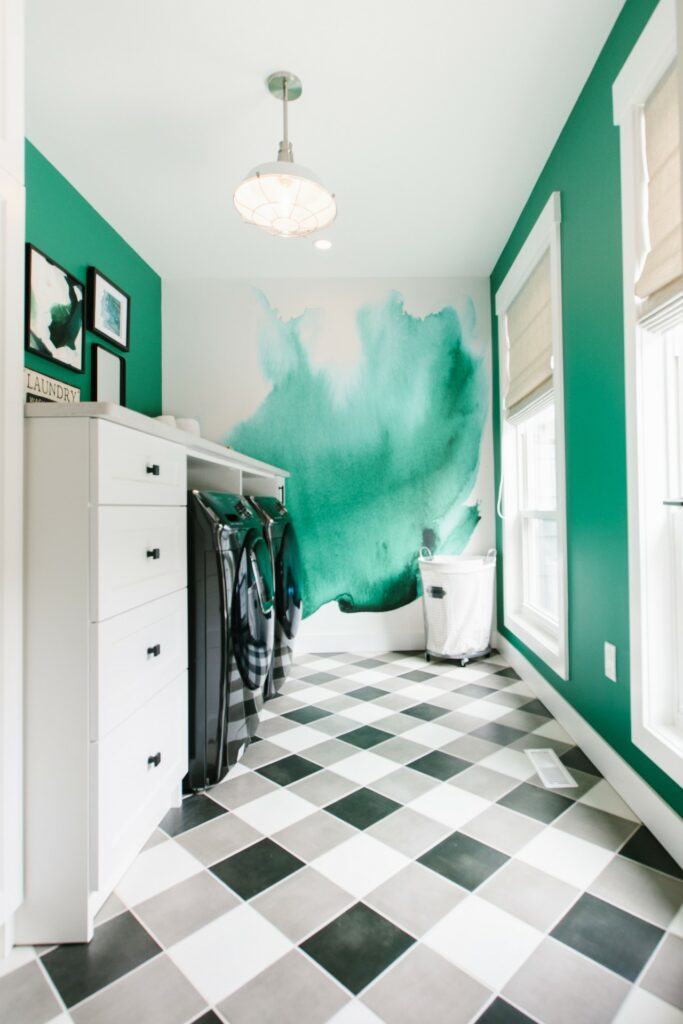 Go Natural 
An understated but always classy complement to white is the use of natural materials.
Brick, tile and stone – anything earthy – can add depth, texture or a touch of rustic charm. They also stand the test of time when paired with white.
Wood adds warmth while marble or granite, with their natural veining, add stunning contrasts in the kitchen or bathroom.
If you have a character home and want to show off some of the original design aspects – rafters, moldings, doors – white is always a solid choice.
Anything Goes 
When it comes to white, there really is no limit. You get to decide what you want to do with it: you can keep it simple or you can make a statement.
If you're thinking of adding just a shade or two of colour, go neutral. On the other hand, tone on tone wallpaper really amps up the drama. And, if you're feeling bold and adventurous, try layering your whites. You'd be amazed at some of the results that can be achieved with this simple but effective technique.
These are just a few of the endless possibilities open to you when you're thinking of making white a mainstay in your home. Working with this versatile, enduring colour can give one the sense that something special is being created, perhaps feeling a bit like an artist with a blank canvas in front of them. And the art of creating is in itself a form of pure joy.