From tot's toys and hampers full of clothes, to cramped closets, overflowing kitchens and endless stacks of paperwork – keeping up with the seemingly never-ending mess that family life creates can feel overwhelming.
When you're used to a home where mess is around every corner, changing the pattern can feel impossible, but it doesn't have to. Whether you're decluttering your home, embracing the Marie Kondo craze, or just trying to tidy things away before your guests arrive – here are six simple home hacks to help you clean, declutter and organize even the messiest of homes.

1. Use Your Phone 
Takeout menus, coupons, report cards, bills, receipts – it's amazing how much paper comes into our homes each and every week. Keeping track of it all takes up a lot of time and even more space. But the solution to avoid paper clutter couldn't be simpler, in fact you already have it at hand.
We are of course talking about your smartphone, which can be an effective tool for keeping tabs on all of that paperwork. A surprising amount of the documents we all hoard in our homes can be found online, and for everything else you can take a photo of the original document and save it. Not only will this enable you to cut back on the paper clutter but it also makes it far easier to keep track of all of those little pieces of information that otherwise get shoved into a drawer somewhere.

2. Designate a Zone for Junk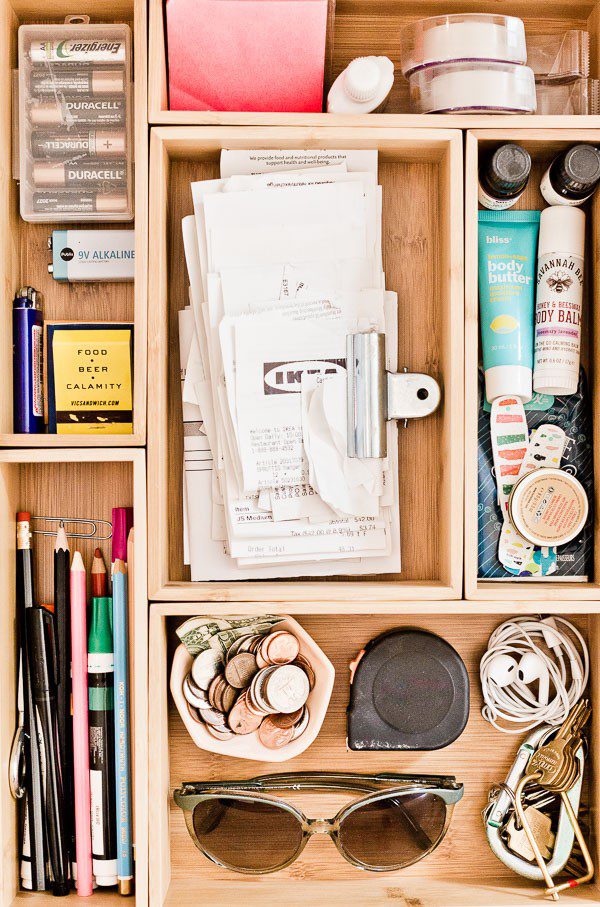 Try as you might, you will never completely remove clutter from your life – and that's okay. So instead of trying to fight it, why don't we just learn to embrace our junk instead? 
One simple and effective hack that can help you organize the chaos is to designate a specific area for all of your clutter. Maybe it's a cupboard, a bowl by the front door, or a caddy by the side of your sofa – wherever you put it, a designated "junk zone" will not only help to ensure that clutter doesn't take over your entire home, it also makes it quick and easy to regularly go through and reorganize it.  
 
3. Use Your Walls  
In most homes closet space is at a premium, which makes it hard to know what to do when we need to create some extra storage. One solution that we all too often overlook is our walls. Aside from the occasional piece of art, this is an area of our home that is often wasted, but with a little creative thinking and a few cheap store-bought items can quickly become an organizer's dream.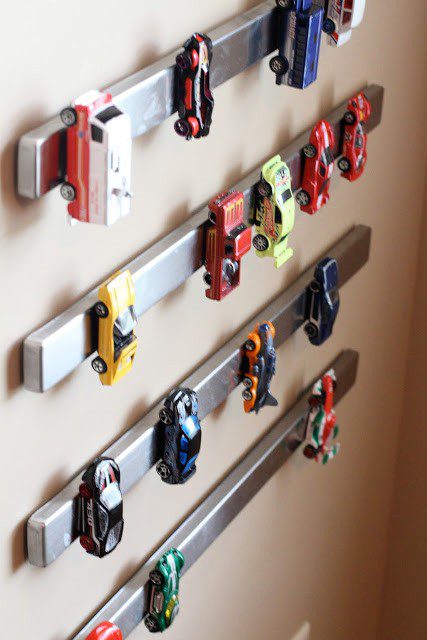 In its simplest form your walls could be covered with stick on hooks to store your pans, but the only limit to unlocking your walls' storage potential is your creativity. That's why we love this super smart hack which uses wall hung magnetic strips to create a novel home for a toddler's toy cars, or this cute little hange that creates a wall of shame for those items that get lost in the laundry. They're both deceptively simple, cost-effective solutions that add extra storage while creating a nice little feature at the same time.  
 
4. Set a Timer 
Let's face it, no one enjoys cleaning. That's why, all too often, we put it off turning what would be a simple job into a day-long task. But spending just 10-15 minutes each day cleaning can help keep the mess at bay; all you have to do is make it part of your routine. So why not set a timer, put on your favourite playlist (here's one we love on Spotify!) or podcast and get to it? You'll be amazed at what you can accomplish in just a short amount of time.

5. Get Inspired!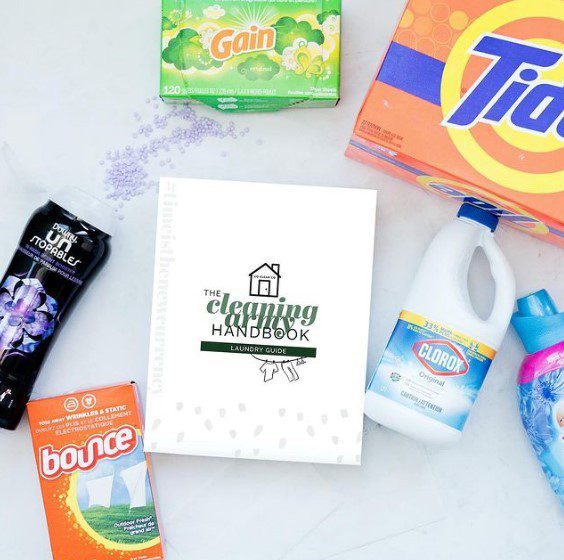 Going it alone can be tough. So another great way to keep on top of your cleaning is to get some outside inspiration. We absolutely love the team at Go Clean Co, a Canadian cleaning company who regularly serve up invaluable cleaning hacks on their Instagram account, as well as posting inspiration using the #springcleaning and #cleaningarmy hashtags. Their recent Spring Cleaning Challenge was a great way to hold yourself accountable while sharing your success with a community of like-minded homeowners.  
 
6. Don't Be Afraid to Ask for Help  
If these simple hacks don't cut it for you, then don't be afraid to call in the professionals. Whether you turn to a professional organizer to help strip away unwanted items, or one of our STOR-X consultants to help unlock extra space in your home, a little expert advice can make a big difference to your everyday life.