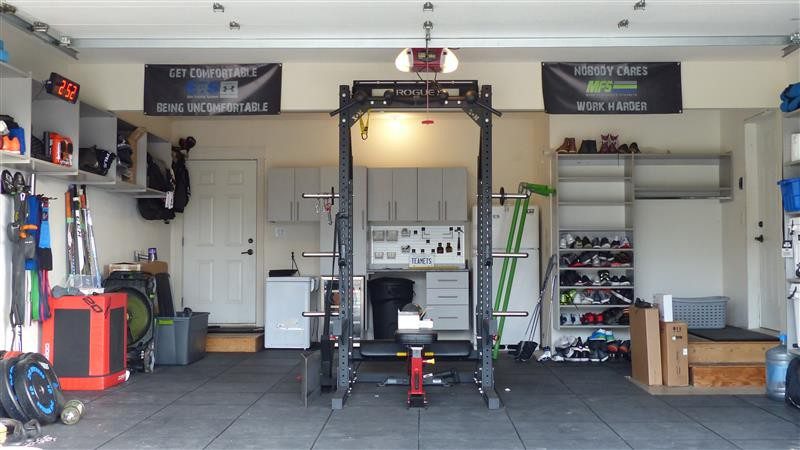 Having everything in its proper place and plenty of space to move around is going to bring you peace of mind all year long – not just during summer. And it's easier than you think. Here are five pro tips for reorganizing your garage. May you never trip over a heap of musty hockey gear again.
Create an Inspired DIY Nook for Tools
Need something fixed around the house? The last thing you want to do is waste time looking for the right tool. A home improvement project should be a labour of love, not an exercise in frustration. So, imagine having everything from your screwdrivers to your saw easily accessible when you need them.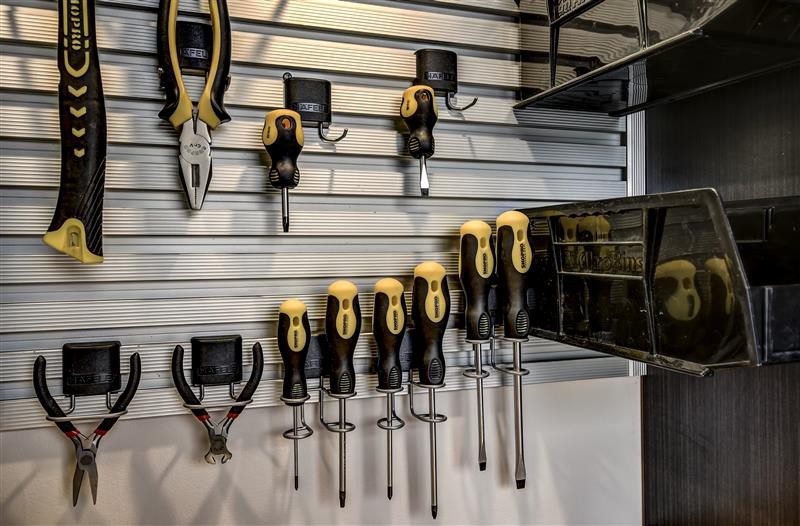 Of course, not everyone has enough space for a detached workshop on their property. But with a customized cabinetry unit, you can define a very user-friendly DIY zone. So, the next time an outdoor chair leg needs reattaching or a mirror needs mounting, you don't need to stress yourself out digging through junk drawers for a hammer and leveler to get the job done.
Streamline Seasonal Sporting Activities
Has this ever happened to you? You get a last-minute invite for a bike ride, round of golf or day at the lake. But instead of being excited about the good times ahead, you're all dusty and harried from frantically trying to retrieve gear from the back of an overstuffed closet.
Or does getting your bike in and out of the garage without scratching something feel like performing delicate surgery? If either scenario sounds remotely familiar, then it might be time to rethink how you store your sporting equipment.
One easy solution is installing a sleek wall organizer that includes heavy duty aluminum rails and hooks to mount all your summer sporting goods (including that bike) in one designated area. That way you can start all your great outdoor adventures in a positive state of mind.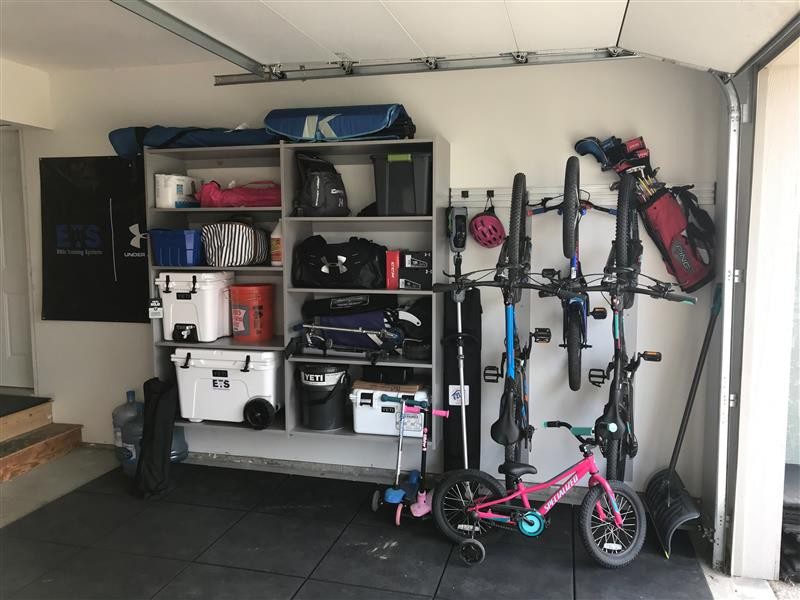 Build Your Own Gardening Centre
Got a green thumb in your family but no room on your property for a separate gardening shed? Good news – you don't need one. You just need the right organizational system for your tools.
Your plants deserve well-preserved tools protected from the elements year-round in a customized cabinet system – complete with rollout shelves and storage bins. And you don't need a lot of space to achieve this. Identify one small area of the garage for a clutter-free gardening centre. A stress-free gardening experience will make harvesting your fresh veggies all the more rewarding.

Designate Space for Camping Gear
Packing for a camping trip requires a lot of prep, especially when there are small children involved. But it doesn't have to be that way. You can start your family vacation in a good mood – ready to make happy memories. All it takes is a little organization.
If, for example, all your camping gear is in one well-appointed area where everything from tents to lifejackets have a designated place, that's going to cut down on a lot of prep time for you. Even better, if the compact storage system is right in your garage, loading in and out will be smooth sailing.

Store Winter Gear for Next Season
When you're gearing up for a summer activity, you don't want to be slowed down by a mountain of winter equipment. There are few simple organization tricks that will help you clear some floorspace:
Get snowboards and skis up and out of the way with a rail system.
Put snow boots etc. in a customized shoe cubby system.
If you have a hockey player in the family, you might want to consider a sperate hockey unit outfitted with customized racks for storing (and airing out) helmets and skates.
Remember you're not saying goodbye to sweaty elbow pads; you're just saying until next season.
Still not sure where to start? Consider getting a complimentary virtual or in-person customization consultation from Stor-X. The designer pros here can transform any part of your home with inspired, clutter-free storage systems.